MAHMUD FARJAMI STAND UP COMEDY - Canberra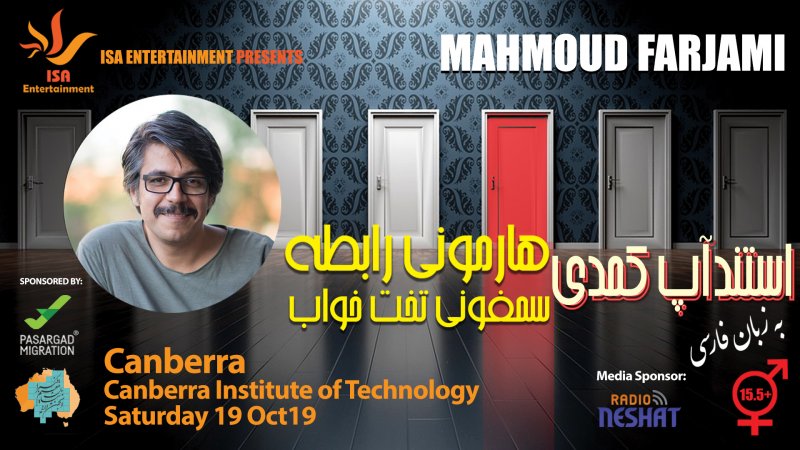 PACA with the cooperation of ISA Entertainment proudly present:
«هارمونی رابطه، سمفونی تختخواب» تازه‌ترین استندآپ کمدی محمود فرجامی است که برای نخستین بار در استرالیا اجرا می‌شود. این استندآپ کمدی به موضوع رابطه و نقش جنسیت در آن می‌پردازد.
محمود فرجامی نویسنده، مترجم و پژوهشگر در حوزه طنز است که به اجرای استندآپ ‌کمدی با موضوعات خاص و نگاهی انتقادی نیز می‌پردازد. او نویسنده و مترجم سیزده عنوان کتاب است که از میان آنها «بیشعوری» شهرت بیشتری دارد.
شرکت در این برنامه به افراد زیر شانزده سال توصیه نمی‌شود 
Location
Canberra Institute of Technology - Room A22
35 Vowels Cres, Bruce, ACT 2617
Contact Details
This event is currently closed and no contact details are available