More discourse than lecture, Practical Wisdom Workshops offer you the opportunity to engage with the subject matter, question and discuss with like minded people. Join the discovery of practical wisdom and how it could be applied in daily life.  Sessions are limited to 20 attendees.
Renaissance
Egyptian, Carolingian, Florentine and …. Australian?
At the heart of these great explosions in creativity is a profound understanding of ourselves.
Drawing inspiration from the great teachers and artists of past Renaissance eras, this workshop looks at their common discovery: the inseparability of inner self-discovery and outer self-expression.  Their searching culminated in renaissances. What is renaissance today?  These teachers speak of it as a new birth of mind, heart and spirit within the one life which is experienced as inner peace and outer creative happiness.  Is this our search and wish, too?  In this workshop we will consider their practical life-changing guides for self-fulfilment. Having stood the test of time, these guides remain as valid and practical today as ever.   Let's explore them together!
PRESENTER, Helen Nichol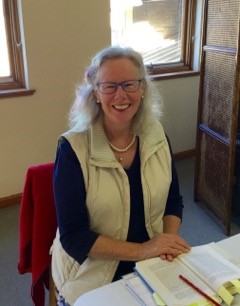 Helen first worked in psychology, as a Practice Manager, Professional Development Manager and Practitioner in couple and family work. In education she was one of the founding Governors of the Erasmus Primary school and her contribution included a role as the Ancient History Curriculum Developer and Coordinator before becoming the Schools first Well-Being Chaplain during which time Helen developed a program called One Humanity: many paths.  Recently she completed a Masters focusing on the philosophical works of the Florentine Renaissance teacher, Marsilio Ficino.  Her 40+-year involvement with practical Philosophy has naturally led to her current academic studies: examining the Renaissance idea that philosophy is intended to be practical and transformative.
Saturday 26 October
   Approx 2hrs
Location  
School of Philosophy
1 Through St, Hawthorn, VIC 3122
This event is currently closed and no contact details are available