More discourse than lecture, Practical Wisdom Workshops offer you the opportunity to engage with the subject matter, question and discuss with like minded people. Join the discovery of practical wisdom and how it could be applied in daily life.  Sessions are limited to 20 attendees.
Democracy on trial
Plato and his teacher, Socrates, put democracy as the second lowest of the five main forms of government described in the Republic - just one step above tyranny. In the modern day we tend to think democracy is the highest form of government. What was Plato's reason for doing this? Which view is right? Can reflecting on our own nature, or even modern neuroscience help to shed any light on the matter? Was Plato a product of his day or did he reveal timeless insights that shed light on modern politics and world events? If Plato was right, then what do modern liberal democracies have in store for the future?
​
PRESENTER, Dr.Craig Hassed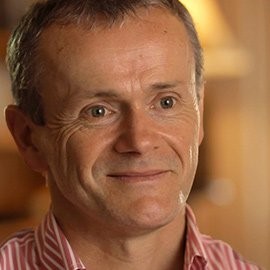 Dr. Craig Hassed's teaching, research and clinical interests include mindfulness-based stress management, mind-body medicine, meditation, health promotion, integrative medicine and medical ethics. He is regularly invited to speak and run courses in Australia and overseas in health, professional and educational contexts. He was the founding president of the Australian Teachers of Meditation Association and is a regular media commentator. He writes regularly for medical journals and has published thirteen books including, most recently, The Freedom Trap.
Saturday 30 November 
10.00am - 12 noon    Approx 2hrs
Location  
School of Philosophy
1 Through St, Hawthorn, VIC 3122
This event is currently closed and no contact details are available