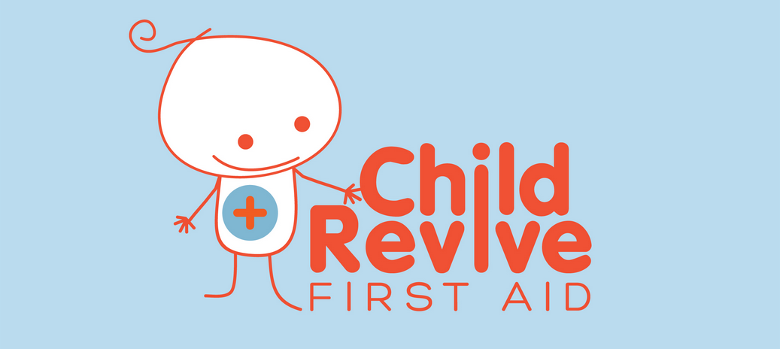 Fitzroy - Saturday 22 February 2020 (SVPH Patients Only)
Baby and Child First Aid Training - Premium Course (St Vincent's Private Patients Only)
PLEASE NOTE: This course is only open to St Vincent's Private Hospital patients - if you do not have your discount code from the hospital, please email jo@childrevive.com.au, including the course date, name of your obstetrician at SVPH and how many tickets you would like.
Saturday 22 February, 2020 from 9.00am to 12.15pm
Attend our parent first aid course to learn how to recognise when your child is sick or injured and how to respond confidently and effectively. This course is specifically designed for parents, grandparents and babysitters as it focuses on at home emergencies specific to babies, toddlers and pre-schoolers. This course will be conducted by either an experienced Ambulance Paramedic or Paediatric Nurse.
Ancilliary Services Building @ St Vincent's Private Hospital
75 Victoria Parade
Fitzroy, Victoria 3065
 
Course Fees
$80 / 1 person   -   $150 / 2 people 
If you would like to enrol in this course but do not have access to a credit card please email jo@childrevive.com.au and details for a bank transfer payment will be provided. Please note that to confirm your place payment is required at least 7 days prior to the course date.
Course Topics
 1.   CPR - Baby & Child
 2.   Drowning
 3.   Choking
 4.   Seizures & Febrile Convulsions
 5.   Signs of Significant Illness
 6.   Pain
 7.   Fever & Dehydration
 8.   Breathing Infections
 9.   Allergies (including Anaphylaxis)
 10. Head Injuries
 11. Burns
 12. Poisoning (including bites & stings)
Family First Aid Kit $70
Pre-order with your course booking or purchase at the course.
 Kids Gel Cold Pack (1) & Instant Ice Pack (1)
 Burn Gel Tube (1)
 Antiseptic/Anti-Itch Spary (1)
 Kids Plasters (1pk of 20) & Adult Plasters (8)
 Saline (5) & Non-Alcohol Wound Wipe (6)
 Crepe Bandage (2) & Conforming Bandage (2)
 Chuckie's Travel Sickness Bags (1pk of 4)
 Butterfly Strips (12)
 Gloves (1 pair) & CPR Face Shield (1)
 Scissors (1) & Splinter Probe (5)
 Tape (1) & Product Instruction Card (1)
 Triangular Bandage (1) & Eye Pad (2)
 Combine Pad (2) & Island Dressing (4)
 Non-Adherent Dressing Pad (6) & Gauze (2)
FAQ
1. Can I bring my baby to the course?
We understand that when they are young it is sometimes difficult to find alternate care and that you may need to breastfeed during the course so you can certainly bring your baby with you and you can breastfeed in the class if needed. However, if alternate care can be sourced we always recommend coming to the course baby-free as we know you will be able to engage in the class much easier and get the most of it.
2.  Do I receive a certificate for attending the course?
We can provide you with an electronic statement of attendance following the course upon your request. However, this is not a standard issue as the certificate will not be a workplace accredited certificate as there is no workplace accredited course that is specific for only infant and child related emergencies.
Please note that the standard workplace accredited certificate required by employees is HLTAID003 Provide First Aid which requires approximately 6 hours of class time and an additional 2-3 hours of pre-course online learning. We do conduct all available workplace training for private groups upon request.
3. Cancellation Policy
If are unable to attend the course you are booked into please email (click here).
If notice is provided:
3a. At least 7 days prior to the course date a full refund will be provided (minus booking fee $0.50/ticket) or an alternate course date will be offered.
3b. At least 24 hours from the course start time and up to 7 days prior to the course an alternate course date will be offered.
3c. Less than 24 hours from the course start time then it will be upon the discretion of the Manager as to whether an alternate course date will be provided, and if so, which date/s will be offered as an option.
When an alternate course date is booked for points 3b and 3c above and a cancellation request is received again with less than 3 days notice from the course date then no further rebooking or refund will be provided.
This event is currently closed and no contact details are available