Connect4Good - HARDA Community - 2019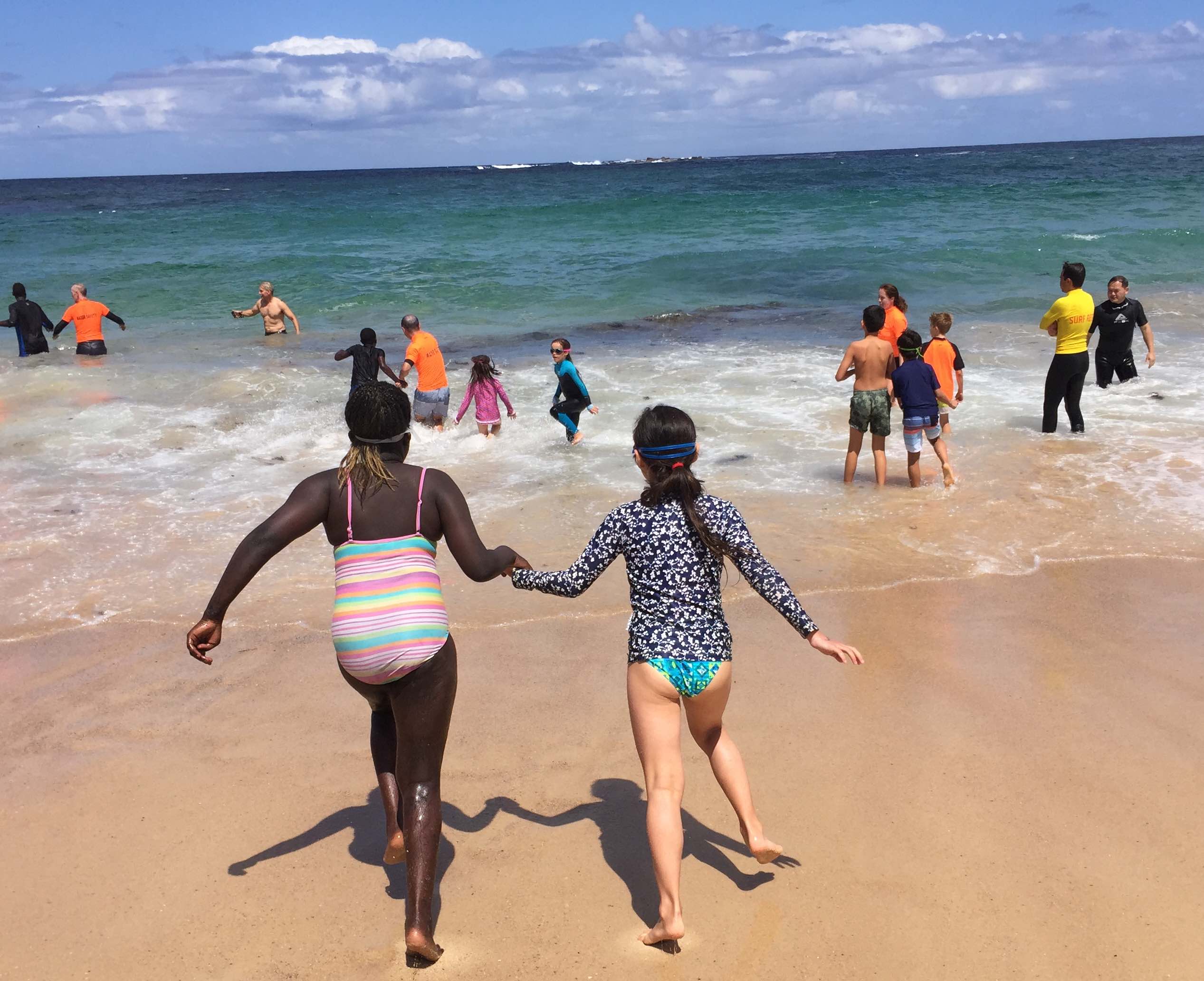 3 Wonderful opportunities to connect with the HARDA* community!
Ages 8 - 13yrs
Session A: Rock Climbing with HARDA kids - NOW CLOSED
Date: Saturday, 19th October - 10:30am -2:00pm (parents required to attend)
Join kids and their families from the HARDA community (Horn of Africa Relief & Development Agency) at Sydney Indoor Rockclimbing gym at Villawood, for a thrilling session connecting with kids as you climb and have lunch together. 
Session B: Bowling, Karaoke & Laser Tag - NOW CLOSED
Date: Saturday, 2nd November - 11:00am - 2:00pm (no parents required)
Continue to Connect with an afternoon of fun activities with kids from HARDA and share lunch together at Strike Entertainment Quarter, Moore Park
Session C: Water Day - OPEN
Date: Sunday, 17th November - 12:30pm - 3:30pm (parents required to attend)
Solidify the connection with the HARDA community for a fun afternoon of sun, sand & surf at Coogee Beach, Coogee
* Who are the HARDA community?
HARDA stands for Horn of Africa Relief & Development Agency.
For the past 3 years our Connect4Good programs have enabled us to connect with this warm community. Most of the families came from South Sudan as refugees in the 2000s. Many of the kids were born in Australia or came when they were very little. However their families still face daily challenges such as housing scarcity, unemployment, prejudice & discrimination, domestic violence, post traumatic stress and mental health issues. 
The focus of this program is simply to connect and have fun together!
Cost:
WATER DAY - Single session (C) - $45 per child - LUNCH INCLUDED (Please BYO if you have specific dietary requirements)
Two sessions (B & C) - $80 per child - LUNCH INCLUDED (Please BYO if you have specific dietary requirements)
Age: 8 - 13yrs
____________________________________________________________________________________________________________________________
HOTMAIL ACCOUNTS - Hotmail accounts can sometimes block our domain name. If you have an alternative email address, please consider using it for this booking.
Cancellation Policy
No refunds less than 7 working days  in advance. If medical certificate supplied, Kids Giving Back will transfer to another session of equal value if available. Transferred bookings must be made within 14 days of cancellation and used within 6 months or will be forfeited.
Refunds - 50% if advised in writing more than 7 days before date of program commencement or option to transfer to another program at time of cancellation. Only one option for transfer of date available per booking.
This event is currently closed and no contact details are available