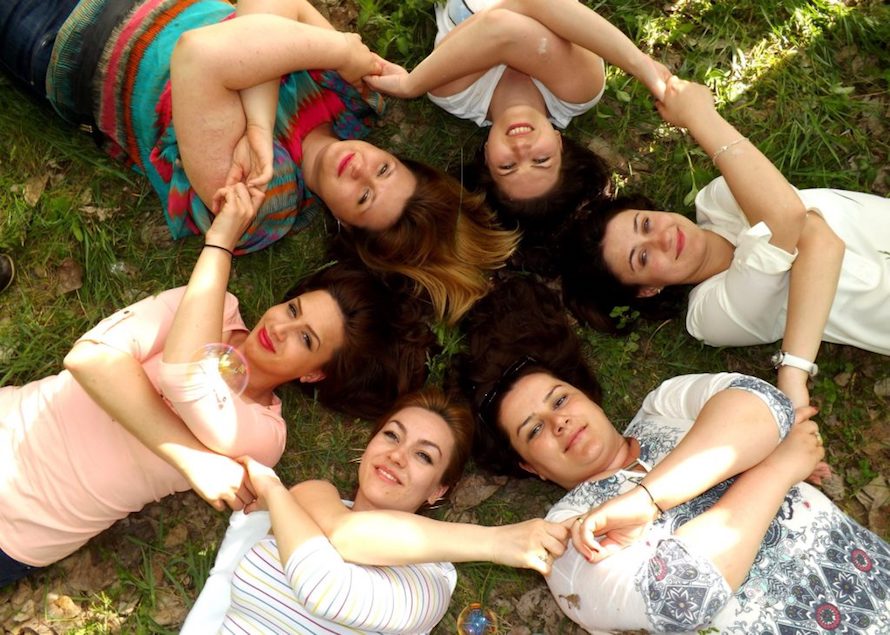 Give yourself this time to pause at least once a month to give back to yourself. Because you give so much to others and hardly have any time to look after number one… YOU. 
Wouldn't it feel awesome if even for just two hours, you can let of being a mum, a wife, a sister, a daughter, a co-worker, a friend? With all the different hats you have to wear, with so many things you have to do and with so many places to go, feeling your nurturing, creative, compassionate, joyful self is less and less a reality. But as a woman, these are your most loved traits.
The focus of this Feminine Healing Circle is to release negativity and toxic emotions, calm your busy mind and move away from overwhelm. My aim is to help you increase your energy levels, reclaim yourself as whole and empower the feminine part of you. 
Its time to call yourself HOME.
Circling is something that has been practiced by native cultures since the beginning of time, has been lost in the modern world, and is now slowly re-emerging because it brings genuine CONNECTION in a divisive and disconnected world. It holds the sacred in its centre and ties all its participants with love and compassion, which in itself is a reflection of the sacredness within you.
Circle naturally brings healing where needed because here, you are seen, heard and felt simply and wholly as you are. No one will fix you or ask you to be anyone than who you truly are. 
On a physical level, a women's circle is one avenue through which you can cultivate more oxytocin, popularly known as the "love hormone." This hormone has been known to produce a calming effect on women and can combat fear and anxiety.
A 2002 UCLA study has shown that the natural fight or flight response in women is marked more by the "tend and befriend" response. She will naturally nurture her children and gather with other women. When she does this, she produces more oxytocin and combats the fight or flight response. How I see that in our modern day is that the more stressed we women are, the more we are actually in need of connection. Our biology calls for it.
"... women are such a source of strength to each other. We nurture one another. And we need to have unpressured space in which we can do the special kind of talk that women do when they're with other women. It's a very healing experience." ~ Melissa Kaplan, UCLA Study On Friendship Among Women, http://anapsid.org/cnd/gender/tendfend.html 
HI, I'M ABI! YOUR FACILITATOR
My name is Abigail Tamsi and I have a passion for self-discovery, inner transformation, and gathering women together. 
My spiritual journey started more than six years ago to heal my anxiety and depression during a challenging period of my life. Meditation, self-love practices, energy-healing, and somatic therapy have been core to my own personal growth and transformation to becoming an embodied and empowered modern woman. 
I'm currently a single mum to two teenage daughters and while I'm still a full-time corporate professional, I'm also a Reiki Master Teacher, Magnified Healing® 1st Phase Master Teacher, Embodied Inner Alchemy™ Practitioner and Women's Facilitator, holds a training certificate from the Path of Self Love School's Module Transforming Self Bullying + Self Sabotaging Habits into Self Loving Actions with Christine Arylo, and holds a Certificate in Meditation and Holistic Human Development, and Restorative Yoga Training (50hrs). I feel that empowering women is core to my spiritual purpose during this lifetime and simply hope to share what I have been blessed with to others for the Highest Good of all. 
You can find more about me at abigailtamsi.com. I'm also a registered practitioner with the International Institute for Complementary Therapists (IICT). 
WHAT OTHERS HAVE SAID ABOUT ME
"I have enjoyed all of your events. I have received comments from staff at work, saying I seem calmer & less stressed, I am happy to hear the feedback.
I put it down to your guidance, I do feel its helping me deal with challenging issues in my life. I look forward to the next circle. Thank you so much for being there when I needed help."
~ Linda 
"I would like to thank Abigail for her 4 weeks meditation classes. I have enjoyed every minute of it and looked forward to every Monday to come and take the time for myself away from every day life and responsibility. She has been able to intuitively find where I was at and guide me back to calmness. Thank you."
~ Katerina Branzovksy
"Thank you so much for bringing this class to my local area. I really enjoyed this morning's session, and look forward to attending each week. Sometimes we need to put ourselves first, and its something I usually don't do. As soon as I found out about this, I knew it was for me, and I am so glad I took that step and came along." 
~ Sue Volpe
"I was one of the attendees this morning, it was great and just what I needed. Such a lovely way to start the weekend, thank you Abigail. You held a lovely space for us all. I highly recommend to others if you're thinking about it and it was nice to be around like minded women that want to take charge of their minds and thoughts. I think there is no greater gift you could give yourself and your loved ones than to take time out to look after yourself and be at your best!"
~ Katrina
On Sunday 6 October 2019 at 4:00pm
Location
Women's Wellbeing Space
62 College St, Caroline Springs, 3023
Make a booking, click below
Resend tickets to your email address.
Contact the event organiser.
You can review the event organiser's terms and conditions here.
You can review the event organiser's terms and conditions here.
If you can't find your tickets, click here.
Your email has been sent.
The organiser will be sent the details of this message.

Sorry, there appears to have been an error. Please try again later.