Connect4Good - Intergenerational Sunday Sessions - 2019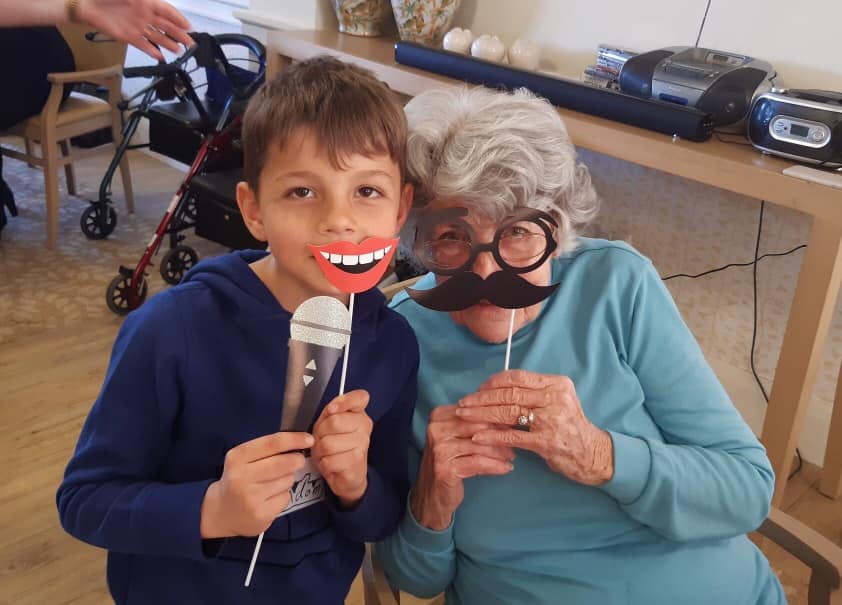 Lovely Sunday afternoon sessions of connection!
Join us for a series of lovely Sunday afternoons of sharing as we once again offer our popular intergenerational program.
Our friends at Minnamurra Age Care in Drummoyne will host us for 3 afternoons as we help them prepare for their end of year Christmas celebrations. Children and elderly residents will work together on a number of projects as well as enjoy each other's company.
Sesssions will include Christmas Wreath making, Greeting Card creations and a heart-warming "Carols underneath the Mistletoe" High Tea!
These activities will develop empathy and understanding as well as help break the isolation that the elderly community often experience.
Date: Sundays 24th November, 1st December and 8th December 2019
Time: 2:00pm - 4:00pm
Cost: $75 per child (incl GST, credit card fees) - for 3 sessions
Location: Minnamurra Aged Care, 12 - 14 Clements, Drummoyne
Age: 7 - 14yrs
IMPORTANT - Children do not need to attend with an adult, but are welcome to attend with their child as a volunteer and assist the Kids Giving Back team with the program. If you are planning on attending please indicate so when booking.
If the program you'd like to register for is already fully booked please contact: nadine@kidsgivingback.org to go onto our waitlist.
HOTMAIL ACCOUNTS - Hotmail accounts can sometimes block our domain name. If you have an alternative email address, please consider using it for this booking.
Cancellation Policy
No refunds less than 7 working days  in advance. If medical certificate supplied, Kids Giving Back will transfer to another session of equal value if available. Transferred bookings must be made within 14 days of cancellation and used within 6 months or will be forfeited.
Refunds - 50% if advised in writing more than 7 days before date of program commencement or option to transfer to another program at time of cancellation. Only one option for transfer of date available per booking.
This event is currently closed and no contact details are available