WEBINAR: BCorp Certification for Architects
Date |

Monday 11 November 2019
LIVE streams
QLD 12:00pm - 1:00pm (AEST)
VIC 1:00pm - 2:00pm
All are welcome. This webinar will be recorded. Be sure to have registered before the LIVE stream to access the recording after at a later date.
Certified B Corporations are businesses that meet the highest standards of verified social and environmental performance, public transparency, and legal accountability to balance profit and purpose. Kosloff Architecture was established in line with BCorp principles, and is one of only four architectural practices in Australia that has BCorp certification. This webinar will share how this has shaped the growth of the practice, and the many benefits of joining the BCorp community. 
Guest Speaker  | Stephanie Bullock – Director, Kosloff Architecture
Stephanie Bullock is one of the founding directors of Kosloff Architecture, an award winning design practice and registered BCorp that specialises in public and educational architecture. The practice was founded on the belief that the creation of an authentic and engaged practice culture is integral to producing high quality and lasting architectural design, and that the nature of the workplaces that we build should be equally aspirational in terms of what they provide for the people that work there, as well as collaborators, and the broader community. Stephanie has led multiple award-winning projects and her architectural experience is complemented by an extensive range of business skills honed in her previous career as a management consultant and project manager in the financial services industry. She is committed to the idea that the most important legacy of an architectural practice may rest as much in its meaning and value for the people involved, as it does in built form.
Guest Speaker | Andrew Davies - B Lab
Andrew Davies has joined B Lab as their new CEO after a career spanning commercial law practice and executive management roles, and most recently running a family office and his own businesses in the finance and recreation industries. Andrew is passionate about the role business can and should have in improving the world, contributing positively to change, and enriching the lives of everyone in our community. B Lab is a nonprofit that serves a global movement of people using business as a force for good. B Lab's initiatives include B Corp Certification, administration of the B Impact Management programs and software, and advocacy for governance structures like the benefit corporation.
AACA Competencies | Practice Management
AACA Knowledge Domains | Disciplinary
If you have any further questions, please feel welcome to contact me on 07 3828 4104.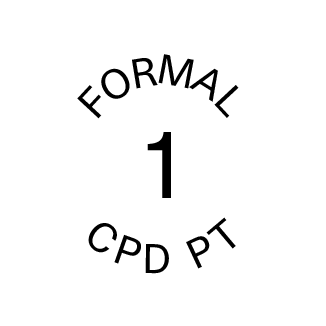 Ticket Costs
Member | $25
Non Member | $35
 
Contact
Australian Institute of Architects
Queensland Chapter
Level 1, 70 Merivale St Exhibition Street 
Brisbane
T| 07 3828 4100
E| joyce.martin@architecture.com.au
WEBINAR: BCorp Certification for Architects
This event has now closed
Resend tickets to your email address.
Contact the event organiser.
You can review the event organiser's terms and conditions here.
WEBINAR: BCorp Certification for Architects
You can review the event organiser's terms and conditions here.
If you can't find your tickets, click here.
Your email has been sent.
The organiser will be sent the details of this message.

Sorry, there appears to have been an error. Please try again later.