Is There No Place For Me? Making Sense Of Madness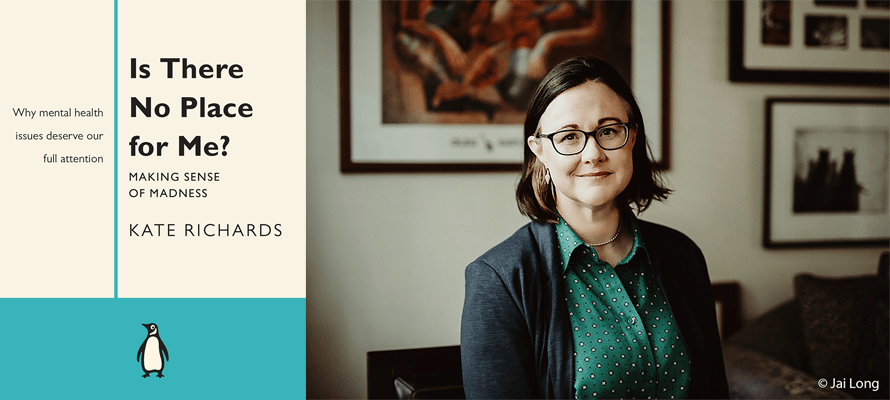 Almost half the Australian population will experience some form of mental illness in their lifetime yet it is still difficult to find the right treatment and stay well.
Kate Richards is well positioned to ask the hard questions about our mental health system. She experienced episodes of depression and psychosis well into her adult life and is a trained doctor.
Kate argues for empowering patients and their families to be active members of treatment teams. She challenges the common belief that patients are responsible – even somehow to blame – for the existence of their illnesses and makes a plea for mental health professionals to reach out across the patient–therapist divide and find a human connection. When mental health patients are heard, respected and understood, sustained healing can begin.
Join Kate in conversation with Roz Bellamy.
This event is part of the City of Port Phillip's week-long program of events celebrating International Day of People with Disability (IDPwD). Through our Access and Inclusion Plan we show our commitment to improving equitable participation and inclusion for people with disability within our community. We want to ensure people with disability are included in all aspects of community life and that Port Phillip is a place where people with disability feel valued and have a positive sense of belonging.
See our full IDPwD event program: http://www.portphillip.vic.gov.au/idpwd.htm
Event duration: 1 hour
Location
St Kilda Library
150 Carlisle Street, St Kilda, Victoria 3182
If you have accessibility requirements or require an adjustment to participate in this event, please contact Library Programs on 9209 6655 or email: library-programs@portphillip.vic.gov.au
This event is currently closed and no contact details are available