WIRED OPEN LABS 2020: POLYMER CLAY JEWELLERY

AFTER SELL OUT WORKSHOPS THREE YEARS RUNNING The WIRED Lab WELCOMES BACK
NADINE SHARPE from OWN SWEET TIME
AS PART OF THE WIRED OPEN LABS WORKSHOP SERIES 2020

Join Nadine Sharpe as she runs this introductory course on polymer clay jewellery making and design.
This interactive workshop is full of learning and hands-on experience. 
IN THIS 6 Hour Workshop you will learn
This full day polymer clay workshop is split in to two sessions. In the morning session, we cover the technical side of working with polymer clay, and then look at the various basic shapes and working with colour, including colour marbling and adding colour to the surface of your pieces. We produce a variety of beads for the first necklace, which are baked during the lunch break.
In the afternoon, following a break for a bite to eat, we look at different ways to embellish beads, as well as finishing and stringing options. We make a variety of textured and embellished pieces for our second set of creations, which will be packaged up to cure at home.
Participants will come out of this workshop, not only with finished pieces, but also with the confidence to go on and continue to create with polymer clay at home.
Who Should Attend?
Any one with an interest in jewellery design or polymer clay. All experience levels welcome. This class caters for beginners. 
What You'll Get
Participants will go home with a collection of completed pieces, such as necklace and earrings. They will also take home further finished pieces to cure at home.
Participants will also be provided with a yummy home-made snack and/or fruit platter, and refreshments including water, organic teas and French press coffee.
What to bring 
All materials provided.
To avoid waste please bring your own water bottle and keep cup!  
DATE & TIME
Sunday 9 February, 2020
10:00am - 4:00pm
Location
Jugiong Memorial Hall
299 Riverside Drive
Jugiong NSW 2726
cOST
$250 per ticket (GST inc)
10 places available
Payment plans are now available for those wishing to purchase tickets this way.
For more information please email us.
FREE DROUGHT SUBSIDY PLACES
Our Drought Subsidy Program provides fully subsidised (FREE) places to many of our creative workshops. These places are available to any resident of the Murrumbidgee Primary Health Network footprint, directly or indirectly affected by the drought. If you think you're eligible please submit a simple EOI form via email and we will confirm your place in this workshop shortly.
This initiative is made possible by a Murrumbidgee Community Grant, which is an initiative of Murrumbidgee Primary Health Network (Murrumbidgee PHN) and part of the Australian Government's 'Empowering our Communities' funding.
Please click here to read more about this initiative.
CREATIVE KIDS - NSW GOVT $100 VOUCHERS
The Wired Lab is a registered provider of the NSW Government 'Creative Kids' Program, which entitles parents and carers of young people (18 years and under) to a $100 voucher towards creative activities. One voucher per child is available on an annual basis.
Most of our workshops are accessible to mature teens or children accompanied by an adult. 
Parents and guardians of participants under 18 should contact us directly before enrolling.
To claim your voucher the parent/guardian needs to establish a Service NSW account and apply for a Creative Kids Voucher
Once your voucher is issued contact us to reserve your child's place in a workshop.
Please provide the child's full name, date of birth and the voucher number.
If the workshop place is more than $100, we will invoice you for the balance of the fee.
ACCESSIBILITY
This venue is wheelchair accessible.
The Wired Open Labs workshops are presented in a range of venues where varying access needs can be met.
We have endeavoured to make our workshops as accessible as possible.
Please contact us with any other specific access needs before purchasing a ticket to ensure we meet your requirements.
Contact Details
Anna Schoo | The Wired Lab | info <@> wiredlab.org
---------------
ABOUT NADINE
Own Sweet Time is by Sydney based designer Nadine Sharpe, who specialises in creating simple pieces that are bold, full of colour and lots of fun.  Using a range of mediums, such as polymer clay, resin and rope, you will see a lot of colour and simple themes that create truly versatile jewellery. Own Sweet Time pieces can be worn every day, whether you are heading to the park with the kids, out for lunch or a night on the town.

---------------
This project is assisted by the Australian Government through the Australia Council, its arts funding and advisory body.

The Wired Lab is supported by the NSW Government through Create NSW.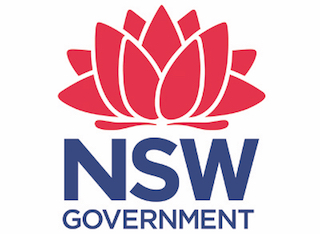 This event is currently closed and no contact details are available