WIRED OPEN LABS 2020: BOTANICAL ART - EUCALYPTUS LEAVES

After sell out workshopS THREE YEARS IN A ROW The WIRED Lab
WELCOMES back Jessie rose Ford AS PART OF THE WIRED OPEN LABS WORKSHOP SERIES 2020

Spend the day with Jessie learning to capture botanical imagery with watercolour. 

 

In this 6 hour workshop you will learn:
How to accurately draw leaves;

Observation of light and shade;

Watercolour mixing - specific to greens and native leaves; and

Painting techniques – including flat wash, graded wash and dry brush - how and when to use them.  
Introductory class, suitable for beginners and experienced watercolour painters.
What You'll Get
Each attendee will create a beautiful new artwork, while learning how to capture the shape, colour and detail of leaves using watercolour and drawing techniques.
Participants will also be provided with a yummy home-made snack and/or fruit platter, and refreshments including water, organic teas and French press coffee.
What To Bring?
To avoid waste, please bring your own water bottle and keep cup!
Materials List
Pencils: 2H, HB and 2B
Soft kneadable eraser
Watercolour paper: 300gsm smooth/hot press paper. Arches, Saunders, Fabriano, Strathmore or Bockingford are good brands
Brushes: Round in size 2 and 6. Sable or synthetic
Watercolour paints: Arts Spectrum, Windsor & Newton, Lucas, Holbein, Schminke, Rowney, Rembrandt Artist quality paints are good brands
Tubes or paints in the following colours:
Three cool primary colours such as: Lemon yellow, Permanent Rose and Cerulean blue
Three warm primary colours such as: Winsor Yellow Deep, Cadmium red and Cobalt
Optional extra colours: Yellow ochre, Burnt Umber, Paynes Grey
Extra Materials
Cloth or paper towels
2 jars for water
White plate or paint palette
DATE & TIME
Saturday 28 March, 2020 
10:00am - 4:00pm
Location
Jugiong Memorial Hall
299 Riverside Drive 
Jugiong  NSW 2726
cOST
$220 per ticket (GST inc)
12 places available
Payment plans are now available for those wishing to purchase tickets this way.
For more information please email anna@wiredlab.org
FREE DROUGHT SUBSIDY PLACES
Our Drought Subsidy Program provides fully subsidised (FREE) places to many of our creative workshops. These places are available to any resident of the Murrumbidgee Primary Health Network footprint, directly or indirectly affected by the drought. If you think you're eligible please submit a simple EOI form via email and we will confirm your place in this workshop shortly.
This initiative is made possible by a Murrumbidgee Community Grant, which is an initiative of Murrumbidgee Primary Health Network (Murrumbidgee PHN) and part of the Australian Government's 'Empowering our Communities' funding.
Please click here to read more about this initiative.

CREATIVE KIDS - NSW GOVT $100 VOUCHERS
The Wired Lab is a registered provider of the NSW Government 'Creative Kids' Program, which entitles parents and carers of young people (18 years and under) to a $100 voucher towards creative activities. One voucher per child is available on an annual basis.
Most of our workshops are accessible to mature teens or children accompanied by an adult.
Parents and guardians of participants under 18 should contact us directly before enrolling.
To claim your voucher the parent/guardian needs to establish a Service NSW account and apply for a Creative Kids Voucher
Once your voucher is issued contact us to reserve your child's place in a workshop.
Please provide the child's full name, date of birth and the voucher number.
If the workshop place is more than $100, we will invoice you for the balance of the fee.
ACCESSIBILITY
This venue is wheelchair accessible.
The Wired Open Labs workshops are presented in a range of venues where varying access needs can be met.
We have endeavoured to make our workshops as accessible as possible.
Please contact us with any other specific access needs before purchasing a ticket to ensure we meet your requirements.
 
Contact Details
Anna Schoo | The WIRED Lab | anna@wiredlab.org
---------------
ABOUT Jessie
Jessie Rose Ford is an award-winning artist and tutor based in Melbourne who specialises in botanical art and pet portraiture.
Jessie travels Australia to run tutorials and workshops, exhibit her work and seek subject inspiration. She is fascinated by the intricacies of nature and primarily uses watercolour and drawing techniques with an emphasis on realism in her work.
Her art residency on Flinders Island in Tasmania led her to receive the Highly Commended Prize during the ReFraming Nature exhibition at the Royal Botanical Gardens in 2015.
https://www.jessieroseford.com/
---------------
 
This project is assisted by the Australian Government through the Australia Council, its arts funding and advisory body.

The Wired Lab is supported by the NSW Government through Create NSW.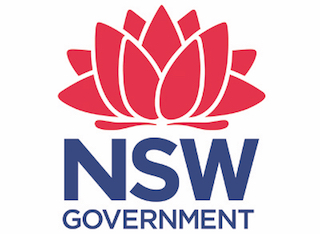 This event is currently closed and no contact details are available