WIRED OPEN LABS 2020: ENTOMOLOGY


AFTER THREE YEARS OF SELL OUT WORKSHOPS THE WIRED LAB WELCOMES BACK
NATALIE DELANEY-JOHN FROM REST IN PIECES
AS PART OF THE WIRED OPEN LABS WORKSHOP SERIES 2020
Rest in Pieces invites you to attend a day of Entomology! 
IN THIS WORKSHOP YOU WILL LEARN:
Throughout the workshop you will learn the traditional museum techniques of identification, rehydration, spreading and pinning specimens. You will also learn how to display and present your feature specimen.
At the end of the day you will walk away with a variety of Lepidoptera & your chosen feature specimen (Ulysses Butterfly or Death's Head Hawkmoth). You will also take home a shadow box to mount your beautiful creation in.
Who Should Attend?
Adults with a curious mind. If you are under 18 please contact us prior to booking.
What You'll Get
As usual you can sit back and get creative because the RIP team will take care of everything for you. All necessary tools along with your specimens, apron, lunch and wine will be provided.
We also have take home kits available to purchase so you can practice your newly acquired skills in your own time. 
What to bring 
Camera or camera phone. And get ready to #thewiredlab #restinpieces and feel free to add @restinpieces as well as @TheWiredLab to your instagram.
To avoid waste, please bring your own water bottle and keep cup! 
DATE & TIME
Sunday 17 May 2020
10:00am - 6:00pm
Location
Jugiong Memorial Hall
299 Riverside Drive
Jugiong, NSW 2726
cOST
$500 per ticket (GST inc)
24 places available

Payment plans are now available for those wishing to purchase tickets this way.
For more information please email anna@wiredlab.org

Take Home Kits are available for $150 for purchase on the day. The kit contains all tools, specimens and instructions you will need to continue your entomology practice outside a workshop environment. 
Please note: if you are flying in for the workshop and want a take home kit, you will need to have checked-in baggage as the sharp items will not be accepted in hand luggage.
FREE DROUGHT SUBSIDY PLACES

Our Drought Subsidy Program provides fully subsidised (FREE) places to many of our creative workshops. These places are available to any resident of the Murrumbidgee Primary Health Network footprint, directly or indirectly affected by the drought. If you think you're eligible please submit a simple EOI form via email and we will confirm your place in this workshop shortly.
This initiative is made possible by a Murrumbidgee Community Grant, which is an initiative of Murrumbidgee Primary Health Network (Murrumbidgee PHN) and part of the Australian Government's 'Empowering our Communities' funding.
Please click here to read more about this initiative.

CREATIVE KIDS - NSW GOVT $100 VOUCHERS
The Wired Lab is a registered provider of the NSW Government 'Creative Kids' Program, which entitles parents and carers of young people (18 years and under) to a $100 voucher towards creative activities. One voucher per child is available on an annual basis.
Most of our workshops are accessible to mature teens or children accompanied by an adult.
Parents and guardians of participants under 18 should contact us directly before enrolling.
To claim your voucher the parent/guardian needs to establish a Service NSW account and apply for a Creative Kids Voucher
Once your voucher is issued contact us to reserve your child's place in a workshop.
Please provide the child's full name, date of birth and the voucher number.
If the workshop place is more than $100, we will invoice you for the balance of the fee.
ACCESSIBILITY
This venue is wheelchair accessible.
The Wired Open Labs workshops are presented in a range of venues where varying access needs can be met.
We have endeavoured to make our workshops as accessible as possible.
Please contact us with any other specific access needs before purchasing a ticket to ensure we meet your requirements.
Contact Details
Anna Schoo | The WIRED Lab | anna@wiredlab.org

__________________________________________
ABOUT NATALIE
Natalie Delaney-John started Australia's first ever taxidermy workshops in 2014. She quickly recognised a need for greater access to the dying arts – 'dying' both in terms of skill sets no longer being taught in this country as well as a safe space to engage in dialogue on topics surrounding death.
Through the expansion and popularity of her curriculum it has become clear that the bookishness of modern science and the elitism of academia can often serve to isolate people or prevent access to this rich and rewarding knowledgebase.
Natalie's unique education model has seen her and her team tour nationally and internationally. Together they have taught people from all walks of life including those with a curious mind through to museum staff, teaching faculty, lecturers and academic students.
The current suite of knowledge includes:
-    Taxidermy
-    Skeletal Articulation
-    Entomology (butterfly and moth pinning and preservation)
-    Plastination

www.restinpieces.com.au
__________________________________________
This project is assisted by the Australian Government through the Australia Council, its arts funding and advisory body.

The Wired Lab is supported by the NSW Government through Create NSW.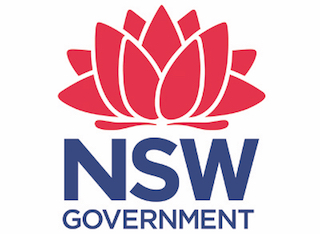 This event is currently closed and no contact details are available