WIRED OPEN LABS 2020: CERAMIC HAND BUILDING - 2nd WORKSHOP

Simple hand building techniques to make your own stoneware vase, planter, bowl or plate and a selection of porcelain jewellery; and

Imprinting, tissue transfer printing and carving design techniques to personalise your work with colour and texture.
Who Should Attend?
Any one with an interest, all experience levels welcome. This class caters for beginners.
What You'll Get
Each participant will complete a small set of pieces (earrings / pendants / bowls or vases), which will be taken home by Emma to be glazed, fired to 1280C, and returned by post direct to you.
Participants will also be provided with a yummy home-made snack and/or fruit platter, and refreshments including water, organic teas and French press coffee.
What to bring
All materials provided except and Apron - Please bring something to protect your clothing.
To avoid waste, please bring your own water bottle and keep cup!
DATE & TIME
Saturday 8 August, 2020
2:00pm - 4:00pm
Location
4 Doors Up
3619 Jugiong Rd
Jugiong NSW 2726
cOST
$220 per ticket (GST inc)
* $20 postage included in ticket price
14 places available
Payment plans are now available for those wishing to purchase tickets this way.
For more information please email anna@wiredlab.org
CREATIVE KIDS - NSW GOVT $100 VOUCHERS
The Wired Lab is a registered provider of the NSW Government 'Creative Kids' Program, which entitles parents and carers of young people (18 years and under) to a $100 voucher towards creative activities. One voucher per child is available on an annual basis.
Most of our workshops are accessible to mature teens or children accompanied by an adult.
Parents and guardians of participants under 18 should contact us directly before enrolling.
To claim your voucher the parent/guardian needs to establish a Service NSW account and apply for a Creative Kids Voucher
Once your voucher is issued contact us to reserve your child's place in a workshop.
Please provide the child's full name, date of birth and the voucher number.
If the workshop place is more than $100, we will invoice you for the balance of the fee.
ACCESSIBILITY
This venue is wheelchair accessible.
The Wired Open Labs workshops are presented in a range of venues where varying access needs can be met.
We have endeavoured to make our workshops as accessible as possible.
Please contact us with any other specific access needs before purchasing a ticket to ensure we meet your requirements.
Contact Details
Natalie Alexopoulos | The Wired Lab | natalie@wiredlab.org
---------------
ABOUT EMMA
Emma trained in Silversmithing at the Canberra School of Art in 1999 before transitioning to a career in counselling and community education, working with young people experiencing barriers to participating fully in education and employment.
Emma kept up an art practice on the side as a hobby, including studying to be an Ikebana teacher (Japanese art of creating botanical arrangements). While on maternity leave in 2008 she enrolled in a pottery class at her local arts centre. It was love at first sight of clay, and since then Emma has been building up her ceramic skills before launching 'The Seasonal Ceramicist' label in 2018. Emma now works part-time in education policy and part-time running 'The Seasonal Ceramicist'. Emma is passionate about sharing the fun of clay with other people.
---------------
This project is assisted by the Australian Government through the Australia Council, its arts funding and advisory body.

The Wired Lab is supported by the NSW Government through Create NSW.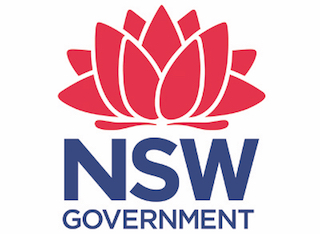 WIRED OPEN LABS 2020: CERAMIC HAND BUILDING - 2nd WORKSHOP
Click to be added to the Waitlist
Resend tickets to your email address.
Contact the event organiser.
You can review the event organiser's terms and conditions here.
WIRED OPEN LABS 2020: CERAMIC HAND BUILDING - 2nd WORKSHOP
You can review the event organiser's terms and conditions here.
If you can't find your tickets, click here.
Your email has been sent.
The organiser will be sent the details of this message.

Sorry, there appears to have been an error. Please try again later.