WIRED OPEN LABS 2020: WILDLIFE ART - BEETLES

The WIRED Lab WELCOMES BACK CHERYL HODGES
AS PART OF THE WIRED OPEN LABS WORKSHOP SERIES 2020

In this one day workshop, Cheryl will guide students through drawing and painting beetles using a number of watercolour techniques.

In this 6 hour workshop you will learn:

To observe the structure and form of your beetle, referring to a beetle specimen as well as photographs and diagrams;

To use a microscope to investigate and draw smaller areas such as details on the head and legs;

Watercolour techniques including washes, glazing and dry brush work for a detailed finish; and

How to make the beetle look realistic – shiny, iridescent and three dimensional using light, shade and colour.




WHO SHOULD ATTEND?

Introductory class, suitable for beginners and experienced artists.
WHAT YOU'LL GET
By the end of the workshop you will have completed or will be well on the way to finishing a beautiful artwork using fundamental watercolour techniques.
Participants will also be provided with a yummy home-made snack and/or fruit platter, and refreshments including water, organic teas and French press coffee.
What To Bring?
To avoid waste, please bring your own water bottle and keep cup!
Materials list
If you already have some basic experience with watercolours, what you have will probably be fine.
If you're a beginner, below is a basic list of what you'll need.
Alternatively, Materials kits available can be provided at a cost of $50. Please contact The Wired Lab upon booking to purchase.

Paper
Arches 300gsm smooth, hot pressed watercolour paper. Must be 100% cotton. Or other good quality watercolour paper – must be hot pressed or you will struggle to get the detail. A3 or 2 x A4 will be plenty large enough. If you don't want to buy a pad, you can buy one large sheet and cut it up.

Cartridge paper/sketch pad for your initial drawing.

Tracing paper – if you don't have any I can give you a sheet.

Notebook or sketch pad for taking notes.
Pencils
Graphite pencils - HB & 2H graphite pencils (or thereabouts)
Brushes
Sable or synthetic round brushes with good tips. Size 6, 2, 0 or similar. Basically a good range of large to small, with good tips.
Watercolour paints
Paints Cheryl generally uses for her art are Winsor & Newton, artist quality watercolours. For the beetles she recommends: Winsor Lemon, Winsor Yellow, Cerulean Blue, French Ultramarine, Burnt Sienna. This is a mix of cool and warm for the yellows and blues. You don't have to use these exact colours. Some of you may have Cadmium Yellow and Cadmium Lemon – these will be fine.

Cheryl has a few extra colours which can be discussed on the day.
Palette or white plate
White plastic eraser
Kneadable eraser
Jar for water
Cotton rag or tissues
A support for your painting – this can be cardboard or even a hardcover book
A smart phone or tablet if you have one - this can be handy to capture a photograph with the right light to use as reference.
If you are not sure what any of these are for, or you'd like further information please contact us.
DATE & TIME
Saturday 15 August, 2020
10:00am - 4:00pm
Location
4 Doors Up
3619 Jugiong Rd
Jugiong NSW 2726
cOST
$180 per ticket (GST inc)
Materials kits available for puchase at a cost of $50. Please contact The Wired Lab to purchase.
12 places available
CREATIVE KIDS - NSW GOVT $100 VOUCHERS
The Wired Lab is a registered provider of the NSW Government 'Creative Kids' Program, which entitles parents and carers of young people (18 years and under) to a $100 voucher towards creative activities. One voucher per child is available on an annual basis.
Most of our workshops are accessible to mature teens or children accompanied by an adult.
Parents and guardians of participants under 18 should contact us directly before enrolling.
To claim your voucher the parent/guardian needs to establish a Service NSW account and apply for a Creative Kids Voucher
Once your voucher is issued contact us to reserve your child's place in a workshop.
Please provide the child's full name, date of birth and the voucher number.
If the workshop place is more than $100, we will invoice you for the balance of the fee.
ACCESSIBILITY
This venue is wheelchair accessible.
The Wired Open Labs workshops are presented in a range of venues where varying access needs can be met.
We have endeavoured to make our workshops as accessible as possible.
Please contact us with any other specific access needs before purchasing a ticket to ensure we meet your requirements.
Contact Details
Natalie Alexopoulos | The WIRED Lab | natalie@wiredlab.org
---------------
ABOUT CHERYL
Cheryl is an artist living near Canberra, Australia. Cheryl works with watercolour on paper and vellum. She enjoys painting a variety of subjects including Australian natives, flowers, fruit and vegetables, and more recently, insects. Cheryl's paintings are exhibited at local Canberra art shows, and in particular, botanical exhibitions such as the renowned Botanica exhibition at the Royal Botanic Gardens Sydney. Cheryl is currently teaching illustrating plants and insects. Her studio is open by appointment, her greeting cards and prints can be ordered online, and Cheryl also takes commissions.
www.cherylhodges.com
---------------
This project is assisted by the Australian Government through the Australia Council, its arts funding and advisory body.

The Wired Lab is supported by the NSW Government through Create NSW.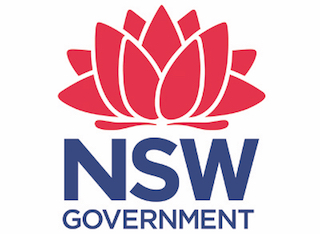 This event is currently closed and no contact details are available