WIRED OPEN LABS 2020: REUPHOLSTER, REPAIR + REJUVENATE

The WIRED Lab WELCOMES FIONA EDMEADES + STEVE THOMAS FROM WE, US + STUFF
AS PART OF THE WIRED OPEN LABS WORKSHOP SERIES 2020

Experience the delight and satisfaction that creating something by hand brings to your life.

IN THIS TWO DAY WORKSHOP YOU WILL LEARN:

Tuition is tailored to each individual project, however demonstrations will be given to the group for every technique covered in class: in this way, students will be introduced to a broader set of skills above and beyond the techniques needed to for their own project.

You will learn:

the correct and safe procedures on how to strip upholstered chairs

upholstery techniques needed for your individual project

have the opportunity to learn how to fix minor repairs on a chair as well as the different approaches to restoring timber chair frames.
Techniques covered may include:
How to rejuvenated the timber finish on your chosen project

Make minor repairs to a structurally unsound chair

Webbing a seat for traditional or modern furniture

How to create a traditionally sprung a seat

Cutting and shaping foam for a professional finish

Cutting and shaping top fabric for professional recovery finish

How to make continuous piping

Making zippered box cushion covers
Learning a traditional and hand made craft is a wonderful way to reconnect with a body- centred way of working and offers a respite from today's mind-centred busy lifestyle. Like any hand-made craft, upholstery and timber restoration is process based, and cannot be 'fast tracked'
Each chair and project is as individual as the person doing it, and the variables are many. Images of your chosen project are required by the tutors in the lead up to the workshop start date. These will give some indication, however the exact nature of what is required to restore your chair cannot be fully established until day one of class during the strip-down process. For this reason it is not possible to guarantee that you will complete your project within the 12 hours of workshop time. However you will gain knowledge and skills to complete your chair at home and the confidence to tackle new projects on your own.
Who Should Attend?
Introductory class, suitable for beginners.
What You'll GET
Each participant will go home with an understanding of the practical and traditional craft of upholstery and furniture rejuvenation.
Participants will also be provided with a yummy home-made snack and/or fruit platter, and refreshments including water, organic teas and French press coffee.
What To Bring?
Your chair or stool for recovering and repair.
All tools and other materials provided.
To avoid waste, please bring your own water bottle and keep cup!
DATE & TIME
Saturday 29 August AND
Sunday 30 August , 2020
10:00am - 4:30pm daily
Location
4 Doors Up
3619 Jugiong Rd
Jugiong NSW 2726
cOST
$700 per ticket (GST inc)
8 places available
Payment plans are now available for those wishing to purchase tickets this way.
For more information please email anna@wiredlab.org
CREATIVE KIDS - NSW GOVT $100 VOUCHERS
The Wired Lab is a registered provider of the NSW Government 'Creative Kids' Program, which entitles parents and carers of young people (18 years and under) to a $100 voucher towards creative activities. One voucher per child is available on an annual basis.
Most of our workshops are accessible to mature teens or children accompanied by an adult.
Parents and guardians of participants under 18 should contact us directly before enrolling.
To claim your voucher the parent/guardian needs to establish a Service NSW account and apply for a Creative Kids Voucher
Once your voucher is issued contact us to reserve your child's place in a workshop.
Please provide the child's full name, date of birth and the voucher number.
ACCESSIBILITY
This venue is wheelchair accessible.
The Wired Open Labs workshops are presented in a range of venues where varying access needs can be met.
We have endeavoured to make our workshops as accessible as possible.
Please contact us with any other specific access needs before purchasing a ticket to ensure we meet your requirements.
Contact Details
Natalie Alexopoulos | The WIRED Lab | natalie@wiredlab.org
---------------
ABOUT THE ARTISTS
We Us and Stuff is a collaboration between two makers. Fiona Edmeades artist and upholsterer (Reign of Chairs) and Steve Thomas woodworker (Creek Furniture), share an affinity for rejuvenation of old wares, the use of reclaimed materials and the process of the handmade.
Fiona Edmeades has an innate and lifelong curiosity towards how things work. She spent much of her childhood taking toys apart and making stuff. This coupled with her creative bent has led her to turn her maker's hand to many diverse applications over the years. Fiona trained as a traditional upholsterer and gained her City and Guilds Certificate in the craft, at the London College of Furniture in 1991. Fiona takes on commission upholstery jobs and has been teaches upholstery classes in Sydney and greater NSW.
In 2009 Fiona graduated with a Bachelor of Fine Arts from the National Art School. she also makes sculptural works using reclaimed metals of all description: old farm machinery, road signs, 40 gallon drums, toolboxes etc. The chair is a much loved motif and can be seen throughout her artwork. In earlier works, Fiona manipulated old and broken chairs, bringing them together in new ways and creating hybrid one-offs (functional and not so functional chair sculptures).
Steve Thomas has been collecting and recycling timber for decades. As Creek Furniture, he makes doors, windows and customised furniture pieces in a variety of reclaimed timber. His materials come from a myriad of sources: old workshop floors, farmhouse and shed demolitions to name but a few. Steve's oversized backyard in Orange is a boneyard of weathered grey wood stacks that mask a treasure trove of old hardwood timbers. Steve delights' in the provenance of his materials and often notates it's origins' on the inside frames of the pieces he makes. In congruence with these materials, his joinery methods of choice are traditional. Steve's love of making started young. As a boy, he had full access to his father's shed of tools. He would deconstruct and reconstruct bric-a-brac, fascinated with the inner workings of these objects, all the time collecting more things to be fixed.
Alongside his making, through Creek Furniture, Steve has spent many years in the specialised hardware trade, working with builders and other tradesmen. He is a storehouse of knowledge across many areas and generously shares what he knows when asked.
The Wired Lab is supported by the NSW Government through Create NSW.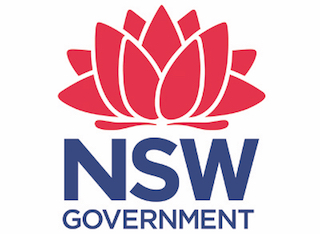 This event is currently closed and no contact details are available