WIRED OPEN LABS 2020: BAKING - 2nd ARTISAN SOURDOUGH BASICS

AFTER A SELL OUT CLASS IN 2018 The WIRED Lab
WELCOMES The Sir GeorgE BAKERY BACK AS PART OF THE WIRED OPEN LABS WORKSHOP SERIES 2020

In this 3 hour workshop BAKER DOMENICO SCHIPILLITI WILL TEACH YOU:
How to capture wild yeast to create your own starter, mix and ferment a sourdough dough;

Moulding techniques to create the renowned artisan loaf from The Sir George; and

How to bake a loaf, using a commercial bakers oven and adapting the method to produce a commercial quality loaf in a domestic oven.
Who Should Attend?
No previous experience in bread making is necessary to get the most of this fantastic opportunity.
What You'll Get
Each participant will take home handmade baked goods, a pack (to the value of over $50) including a Sir George tote bag, an e-copy of all recipes and baking methods, and The Sir George Bakery's 4 year old wild yeast sourdough starter.
What To Bring?
All materials supplied on the day. Make sure you're wearing something you don't mind getting a bit dirty!
To avoid waste, please bring your own water bottle and keep cup.
DATE & TIME
Wednesday 19 August, 2020
10:00am - 1:00pm
Location
The Sir George
Riverside Drive
Jugiong, NSW 2726
cOST
$150 per ticket (GST inc)
20 places available
FREE DROUGHT SUBSIDY PLACES
Our Drought Subsidy Program provides fully subsidised (FREE) places to many of our creative workshops. These places are available to any resident of the Murrumbidgee Primary Health Network footprint, directly or indirectly affected by the drought. If you think you're eligible please submit a simple EOI form via email and we will confirm your place in this workshop shortly.
This initiative is made possible by a Murrumbidgee Community Grant, which is an initiative of Murrumbidgee Primary Health Network (Murrumbidgee PHN) and part of the Australian Government's 'Empowering our Communities' funding.
Please click here to read more about this initiative.

CREATIVE KIDS - NSW GOVT $100 VOUCHERS
The Wired Lab is a registered provider of the NSW Government 'Creative Kids' Program, which entitles parents and carers of young people (18 years and under) to a $100 voucher towards creative activities. One voucher per child is available on an annual basis.
Most of our workshops are accessible to mature teens or children accompanied by an adult.
Parents and guardians of participants under 18 should contact us directly before enrolling.
To claim your voucher the parent/guardian needs to establish a Service NSW account and apply for a Creative Kids Voucher
Once your voucher is issued contact us to reserve your child's place in a workshop.
Please provide the child's full name, date of birth and the voucher number.
If the workshop place is more than $100, we will invoice you for the balance of the fee.
ACCESSIBILITY
This venue is wheelchair accessible.
The Wired Open Labs workshops are presented in a range of venues where varying access needs can be met.
We have endeavoured to make our workshops as accessible as possible.
Please contact us with any other specific access needs before purchasing a ticket to ensure we meet your requirements.

Contact Details
Natalie Alexopoulos | The Wired Lab | natalie@wiredlab.org
---------------
This project is assisted by the Australian Government through the Australia Council, its arts funding and advisory body.

The Wired Lab is supported by the NSW Government through Create NSW.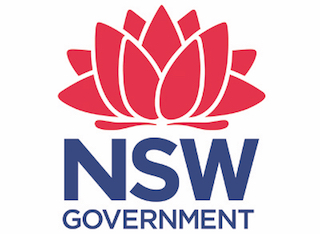 This event is currently closed and no contact details are available