Optimising Maternal Wellbeing Conference 2020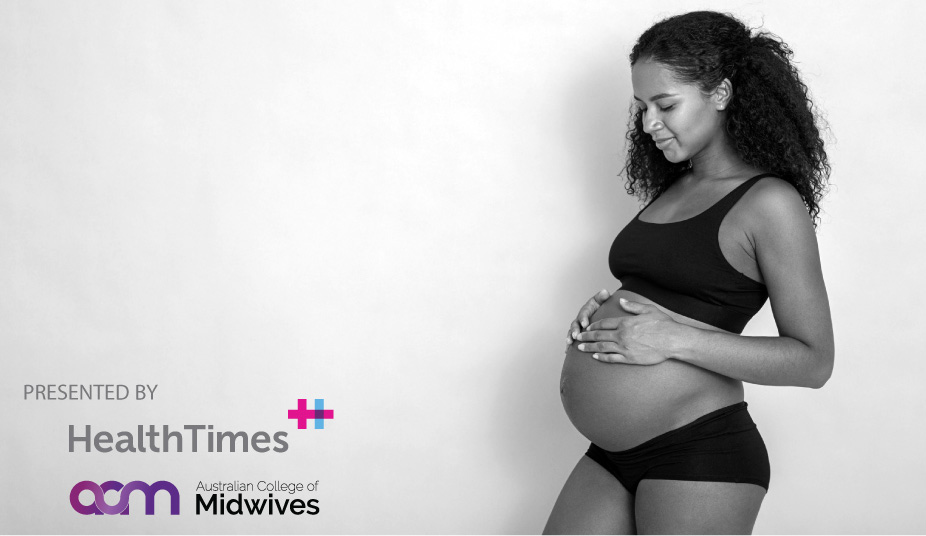 HealthTimes and the Victorian branch of the Australian College of Midwives are proud to present this annual "must attend" event for all midwives wanting to enhance their knowledge and skills to facilitate optimal maternal health, wellbeing and outcomes of pregnancy, childbirth and the postpartum period for all women.
EVENT SUMMARY:
Date: Monday, February 24th 2020 
Time: 9am-5pm (registration starts at 8:30am)
Venue: Rydges Melbourne (Exhibition St, CBD)
Standard price: $299

ACM Member price: $199
ACM student price: $180

Tickets strictly limited

Morning/afternoon tea and lunch provided*

Australian College of Midwives CPD Recognised Activity - 5.75 CPD Hours
In recognition of the World Health Organisation 'International Year of the Nurse and Midwife', the Optimising Maternal Wellbeing conference focuses on the important role of the midwife in working with women to enable them to make informed decisions, improve their experience of childbirth and optimise individualised care in the postpartum period.
SPEAKERS:
Madeline Hawke (Nurse/Midwife)
Subversive Acts of Everyday Midwifery: 
Midwives have often been at the forefront of political campaigns, overtly advocating for women's rights and reproductive justice. However, midwives can also be found engaging in inadvertent activism on a daily basis within our routine care. Using a feminist lens, Madeline looks at both midwifery theory and practice to identify subversive acts of everyday rebellion.
Catherine Bell (Doula)
Rethinking Birth Plans – Facilitating Communication and Informed Decision Making: 
Birth Plans have been encouraged as a way of communicating needs and decisions, but without guidance are often 'thrown out the window', leaving parents vulnerable. This talk will introduce the concept of Birth Cartography. This is a woman-centered process that provides structure and guidance to birth preparation, without increasing midwife workload, allowing for informed decision-making and realistic expectations.
Ginny Phang-Davey (Birth & Postpartum Doula, Childbirth Educator and Student Midwife)
Optimal Maternal Positioning: 
Having a baby pass through the pelvis is a complex process that is impacted by a multitude of factors (maternal and fetal). Creating a smooth path for the baby to navigate through the pelvis during labour and birth depends of the ability for the baby to work through the cardinal movements during the process of descent and dilatation. Optimal Maternal Positioning focuses on the important role of the midwife in empowering pregnant mothers to be more aware of their baby's position and movements during pregnancy, balancing concepts and functional positions during pregnancy, labour and birth, 'move smart' and 'rest smart' positions and empowering midwives to recognise abnormal labour patterns, and when to intervene using techniques that enable labour to progress.
Elizabeth Newnham (Clinical & Academic Midwife)
Towards Humanising Birth: How Decisions on Pain Relief are Made: 
Optimising maternal wellbeing in labour when it comes to pain and/or its relief can be complex. In this presentation, Dr. Newnham will discuss the results of her ethnographic research into epidural analgesia, exploring how decisions about pain management are made. Drawing on current literature, she will also explore historical and socio-political elements of labour pain, how it has been understood and managed, and implications for future research and practice. 
Hazel Keedle (Lecturer of Midwifery & PhD Candidate)
Optimising VBAC: 
Increasing VBAC rates is pivotal in decreasing Australia's rising caesarean rates. In this talk Hazel will discuss the ways health care professionals can optimise the journey for women planning a VBAC through providing respectful maternal care on women's journey from pain to power.
Rhea Dempsey (Childbirth Educator, Speaker, Counsellor, Author and Doula)
Birth Debriefing: The How and Why at the Bedside: 
In this presentation, Rhea will discuss the most common pathways to birth trauma — necessary interventions, medical emergencies, unmet expectations of respectful care, and triggering of previous life wounds carried by the birthing woman. We will then explore the structural changes required to address the issue of birth trauma. Finally, we will turn to the 'how and why of birth debriefing at the bedside'.
TICKETS:
$299 Non ACM members 
$199 ACM members 
$180 ACM student members 

Tickets strictly limited
DATE AND TIME
Tuesday, 24 February 2020
Start Time:
Registration commences at 8:30am
Event will begin at 9:00am
End Time: 5:00pm

FOOD AND REFRESHMENTS
Morning Tea
Lunch
Afternoon tea
*please contact HealthTimes upon booking if you have any dietary requirements.
Location
Rydges Melbourne
186 Exhibition Street, Melbourne, VIC 3000
This event is currently closed and no contact details are available