ADFAS Armidale Matthew Laing VIDEO Lecture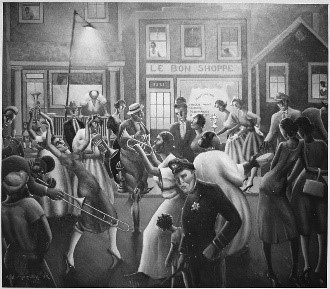 Matthew Laing
(Australian Lecturer)
A NEW BLACK IDENTITY: THE HARLEM
RENAISSANCE OF THE 1920S VIDEO Lecture
Due to the Social Distancing COVID-19 regulations this lecture will now be provided by way of a video link. The lecture discusses the emergence of the artistic and cultural movement in uptown New York that came to be known as the Harlem Renaissance. Harlem was the interwar crossroads for the greatest creative and intellectual minds in black society.
Contact Details
This event is currently closed and no contact details are available