Raw&UnearthedPLAY - TERM 1 2020 - NEW FAMILIES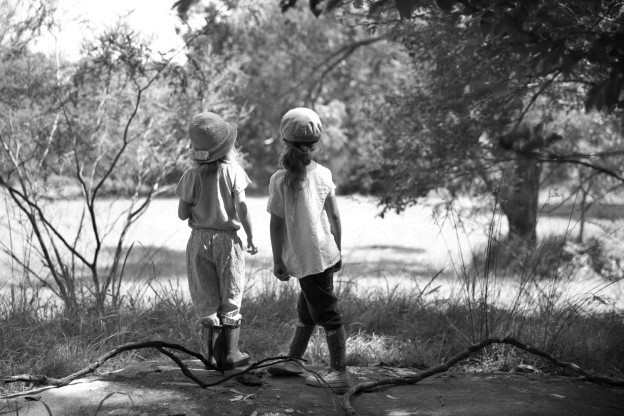 How much time do you spend outside in nature with your children? Is it something you wish you did more? If it is, come and join the team from Raw & Unearthed and connect with other families on the Central Coast to rekindle your love of nature together with your children.

Raw&Unearthed PLAY sessions are for children between the ages of 18months - 5years (and their family). Our BABIES sessions are for children under 18months (and their family). 
Term 1, 2020 session timetable: 
MONDAY - Raw&Unearthed BABIES 9:30 - 11:00am up at the beautiful Kincumba Mountain Reserve
TUESDAY - Raw&Unearthed PLAY 9:30am – 11:30am up at the beautiful Kincumba Mountain Reserve.
WEDNESDAY - Raw&Unearthed ECOGARDEN 9:30am - 11:30am in the bushland surrounds of the Kariong ECO Garden.
THURSDAY Raw&Unearthed PLAY - 9:30am – 11:30am up at the beautiful Kincumba Mountain Reserve.
FRIDAY - Raw&Unearthed PLAY 9:30am – 11:30am up at the beautiful Kincumba Mountain Reserve.
Cost:
Registration fee - A once off non-refundable registration fee of $20 will be charged at the time of registration.
Raw&Unearthed BABIES - $12/session per child - full payment is required at the time of enrolment.
Raw&Unearthed PLAY/ECOGARDEN - $15/session per child - full payment is required at the time of enrolment (Siblings under 18months can attend our PLAY/ECOGARDEN sessions free of charge).
N.B - When siblings enrol together the second/third child will receive a 50% discount on term fee.
Payment:
Within a week after receiving your REGISTRATION you will be sent an invoice. Payment will be due immediately to secure your child's enrolment in the session. Enrolment will be void for any invoices not paid in full by 17th January 2020.
What may unfold during each session.....
---
*bushwalking *exploring native flora and fauna *adventure *nature art *shelter building *mud play *tool play *seek and discover hunts *storytelling *puddle exploration *free unrestricted movement on a variety of natural terrains *nature immersion *sensory engagement *curiosity *friendship *connection *fun and more!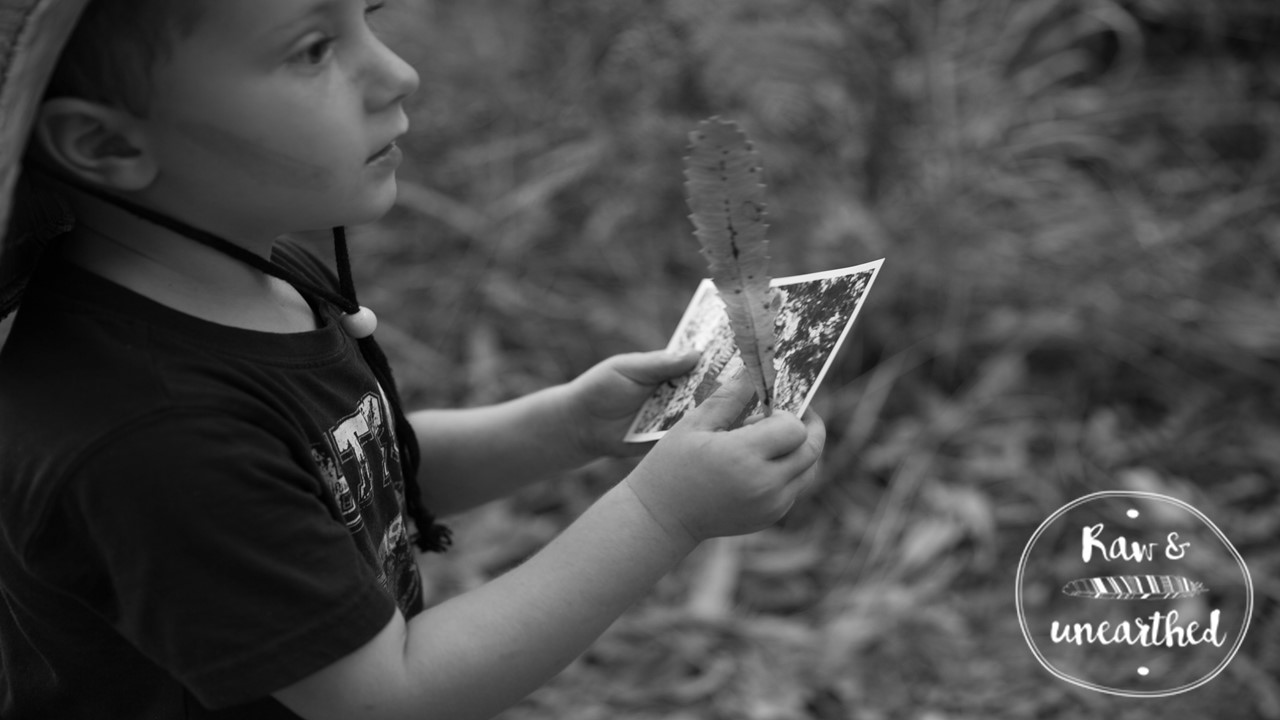 Raw&UnearthedPLAY sessions are 100% child led unstructured outdoor all weather play!
The flexible nature of our sessions enable children and their families to really slow down and connect with each other and the world around them. The play session will offer an opportunity for families to reconnect with their inner child and see the world and all its wonders as they once did through the eyes of their child.
A 'home' space with rugs is provided for families to comfortably sit and relax under the big gum trees with Old Grandfather Kookaburra watching over as we acknowledge the traditional custodians of the land and the country on which we play and learn. During our Kincumba Mountain sessions the children will have access to the reserve including honeymoon rock and walking tracks and up at Kariong ECO Garden the children will have access to the beautifully wild and natural bushland space through the gates and out the back of ECO Garden - so much space to explore!!
We provide free access to our extensive tool kit for children to extend their ideas and opportunities for play and to master specific skills.
An open ended creative exploration play space is offered each week, such as clay or charcoal art.
Tool play, cubby building, whittling, exploring, rock climbing, mud play, bush walking and engineering such as trap making are just some of the many play ideas that may evolve during our sessions.
Children will be encouraged to follow their own curiosities ~ explore tools ~ jump in puddles ~ ignite their imaginations ~ explore the native flora and fauna ~ risk assess ~ develop resilience ~ make mud pies ~ face fears ~ build friendships ~ collaborate and develop understandings of the natural world. All whilst having fun and playing OUTSIDE!
WEEKLY SESSIONS DURING SCHOOL TERMS - BOOKINGS ARE ESSENTIAL AS SPOTS ARE LIMITED
One week prior to the commencement of term you will receive our Raw&Unearthed Policy manual, Environmental Protection Plan and Risk Benefit Assessments.
Please come dressed appropriately for the weather. We recommend wearing long pants and gumboots, hat, sunsafe t-shirt, or long sleeve shirt, wind and waterproof jacket and pants for both you and your child/ren. Backpack with water bottle and a snack. We encourage you to bring package free snacks.
*PLEASE NOTE Raw&UnearthedPLAY will run no matter the weather and will only be cancelled in the event of severe storms, wind or fire. All families will be contacted via email at least 1.5 hours prior to the session starting.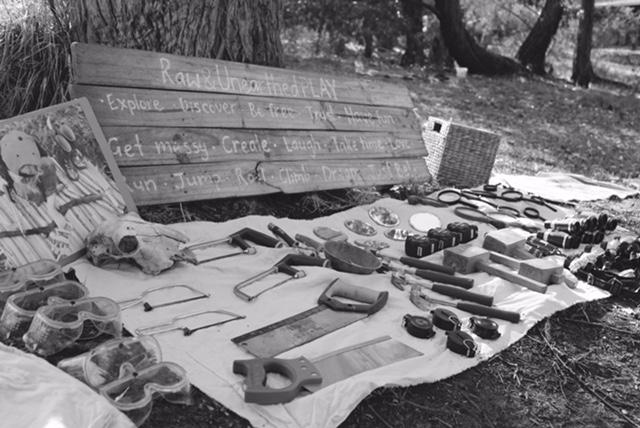 Term 1, 2020 will be a 10 week term for our Monday, Tuesday, Wednesday & Thursday Raw&Unearthed sessions and due to the easter long weekend our Friday sessions will run for 9 weeks.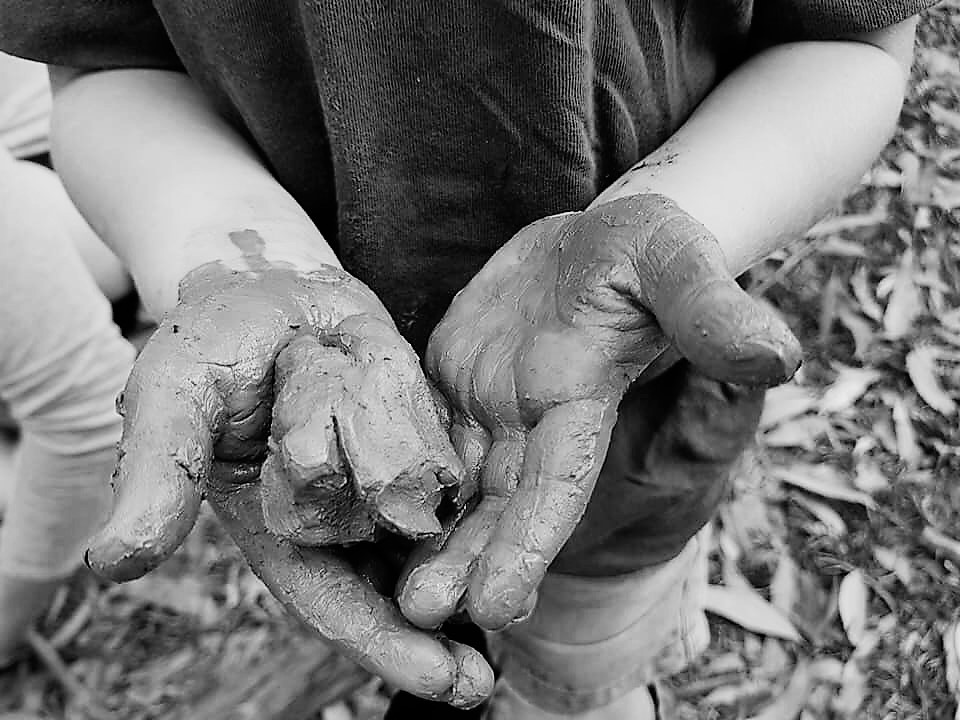 Sessions
| | | | |
| --- | --- | --- | --- |
| Sessions | Description | Status | |
| Monday 3 February 2020 9:30 AM | Raw&Unearthed BABIES sessions will run each MONDAY morning between 9:30am - 11:00am (under 18months only) | Sold Out | |
| Tuesday 4 February 2020 9:30 AM | Raw&Unearthed PLAY sessions will run each TUESDAY morning between 9:30am - 11:30am | 1 Available | |
| Thursday 6 February 2020 9:30 AM | Raw&Unearthed PLAY sessions will run each THURSDAY morning between 9:30am - 11:30am | Sold Out | |
| Friday 7 February 2020 9:30 AM | Raw&Unearthed PLAY sessions will run each FRIDAY morning between 9:30am - 11:30am | Sold Out | |
Monday 3 February 2020 9:30 AM
Raw&Unearthed BABIES sessions will run each MONDAY morning between 9:30am - 11:00am (under 18months only)
Tuesday 4 February 2020 9:30 AM
Raw&Unearthed PLAY sessions will run each TUESDAY morning between 9:30am - 11:30am
Thursday 6 February 2020 9:30 AM
Raw&Unearthed PLAY sessions will run each THURSDAY morning between 9:30am - 11:30am
Friday 7 February 2020 9:30 AM
Raw&Unearthed PLAY sessions will run each FRIDAY morning between 9:30am - 11:30am
This event is currently closed and no contact details are available