RWA OWL: Write Backstory with Confidence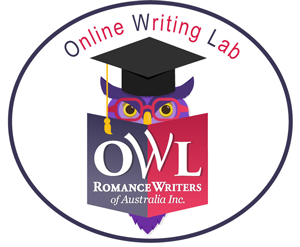 Does your character or location have a fascinating history, but you're unsure of the best way to express it? 
The Backstory Confidence workshop is for fiction writers who want to avoid information dumps and use backstory to provide character motivation that resonates with readers.
Backstory is the foundation of engaging characters and believable plots. When it's well integrated and authentic, it drives the main story without killing pace. Learn how to banish boring backstory while maintaining pace and tension, with proven techniques that will enhance your overall storytelling proficiency.
You'll have seamless backstory in no time!
This workshop will give you the skills to:
Ensure backstory is consistent and relevant to what is going on in the story.

Select an appropriate delivery method.  

Know when to release backstory for maximum effect.

Use backstory to develop tension.

Identify where backstory isn't working and why.

Learn techniques for organic revelation, instead of information dumping.

Use backstory as a baseline from which to show character growth.
What people are saying about Sandy's workshops:
"Helpful, practical and inspirational, Sandy's workshop took my writing to the next level."
"I loved Sandy's dedication to giving the best feedback possible. It's made a huge difference to me already."
"The workshop was well structured, with information provided at an appropriate pace to enable participants to absorb it and apply it to their own work."
​"I liked the friendly nature of the learning experience."
Pre-course preparation
This workshop is suited to aspiring writers, assuming basic English skills.
Course Type
Craft.
Hours of Commitment
1-2 hours per week, plus chats.
Presenters Bio
Sandy Vaile is a motorbike-riding daredevil who isn't content with a story unless there's a courageous heroine and a dead body. She writes romantic-suspense for Simon & Schuster US and empowers modern writers to produce commercial quality fiction.
Sandy is an experienced course presenter with a decade of experience in the industry. She prides herself on providing a nurturing learning environment that enables participants to truly absorb the material and apply it to their own work.
In her spare time, Sandy composes procedures for high-risk industrial processes, judges competitions, runs The Fearless Novelist Facebook group, and offers coaching and critiquing services.
You can connect with Sandy on  Facebook and Twitter
Discover more at: www.sandyvaile.com
Course Dates: 3rd February to 28th February 2020
Cost: RWA-Member – $55.00 Non RWA-Member – $88.00
* Please note, there is a $0.50 Trybooking fee at checkout.
Venue: Online - RWA Moodle Platform
(Course attendees will be notified of access/login details via email from the OWL Registrar a few days prior to the start date of the course)



RWA OWL Courses
PO Box Q740




Queen Victoria Building




NSW 1230



Contact Details:




Debbie Deasey




OWL Registrar




owlsregistrar@romanceaustralia.com
SaveSave
This event is currently closed and no contact details are available