RWA OWL: Constructive Critique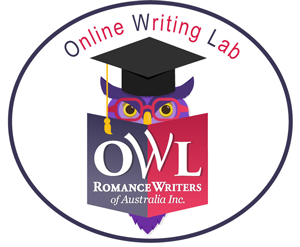 Critiquing or beta-reading the work of others is a marvellous way of helping one another become better authors. But how do you know if you're giving the best feedback you can?
In this workshop, Heidi shares how to give useful critiques and teach analytical skills that will allow you give more constructive critiques and become a better beta-reader. Learn how to:
Analyse the elements of fiction.
Effectively critique the five areas of structure--Craft, Setting, Character development, Plot, Dialogue.
Effectively talk about what needs improvement in a story and what is working in a story (including figuring out why it works).
Differentiate between emotions, opinions, and reality (is this a bad chapter because the craft is not mastered, or do you just not like it because you hate Cowboy Romance?).
Critique the work and not the author (and how not to take it personally if you're the one being critiqued).
Use the Review features in Word for commenting on a chapter.
Offer suggestions for improvement without rewriting an author's work.
Modern critique styles are based on the Milford Method of critique, developed in the 1960's. While the original method was designed for a face-to-face workshop structure, these same methods have been adapted to online critiquing techniques.
First week will be an in-depth covering of the modern Milford Method, with the second through fourth weeks applying them in a workshop environment, including reviews of critique technique. Each participant will contribute a chapter of no more than 4000 words each week for critique by their fellow students.
Knowing how to give constructive critique will improve one's mastery of the craft, enabling the author to step back from their work and have good, objective analysis. These skills are also useful if one is to judge a contest or become a professional book reviewer.
Pre-course preparation
Participants need to have three chapters of a novel-in-progress (or three short stories) of no more than ~4000 words to workshop. One chapter a week will be critiqued.
Course Type
Editing.
Hours of Commitment
3-5 hours per week, as I expect them to participate in critiquing chapters from their fellow participants.
Presenters Bio
Heidi Wessman Kneale studied fiction as part of her Film Studies degree at the University of Utah. She spent more than fifteen years as an active participant in the Online Writing Workshop, and has written several articles on the Milford Method. She is not above giving her honest opinion about a piece, but knows how to deliver that opinion in a way that will benefit an author. After all, she wants you to be successful.
Course Dates: 6th April to 1st May 2020
Cost: RWA-Member – $55.00 Non RWA-Member – $88.00
* Please note, there is a $0.50 Trybooking fee at checkout.
Venue: Online - RWA Moodle Platform
(Course attendees will be notified of access/login details via email from the OWL Registrar a few days prior to the start date of the course)



RWA OWL Courses
PO Box Q740




Queen Victoria Building




NSW 1230



Contact Details:




Debbie Deasey




OWL Registrar




owlsregistrar@romanceaustralia.com
SaveSave
This event is currently closed and no contact details are available