RWA OWL: Romance Editing Done Right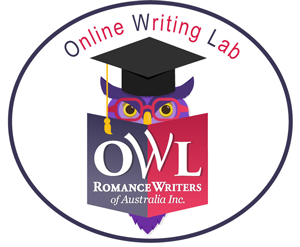 You've written the draft, now what? Let Ebony McKenna show you how to become objective about your own writing and edit your romance novel until it shines like a diamond. 
Whether chasing a traditional deal or self-publishing, authors need to deliver a great read to their audience. It's a crowded marketplace out there. A beautifully edited novel will put your titles way ahead of the rest, and build your readership.
Ebony has run this OWL a few times now and it works a treat. Yes, it is hard work, but the results are worth it. Participants will learn all the stages of editing (there are many) and know what to look for in their manuscripts. Most importantly, they'll develop the tools to fix issues with their writing.
Pre-course preparation
A first draft, or at least half a draft. Can be any length, doesn't have to be 50k. This also works for novellas.
Course Type
Editing.
Hours of Commitment
At least a couple of hours a week, as editing is not something you can do all that quickly.
Presenters Bio
Ebony McKenna is the author of 8 young adult rom-coms including the RuBY-winning The Girl and The Ghost, and multiple non-fiction author guides. She loves helping authors achieve their dreams.
Course Dates: 4th May to 29th May 2020
Cost: RWA-Member – $55.00 Non RWA-Member – $88.00
* Please note, there is a $0.50 Trybooking fee at checkout.
Venue: Online - RWA Moodle Platform
(Course attendees will be notified of access/login details via email from the OWL Registrar a few days prior to the start date of the course)



RWA OWL Courses
PO Box Q740




Queen Victoria Building




NSW 1230



Contact Details:




Debbie Deasey




OWL Registrar




owlsregistrar@romanceaustralia.com
SaveSave
This event is currently closed and no contact details are available