RWA OWL: Newsletter Know-How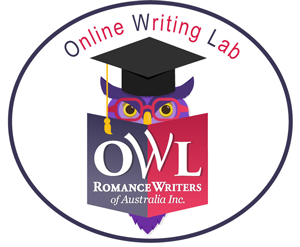 Do you need an Author Newsletter but don't know how to go about it? Heard about mailing lists, but not sure what they are for? Confused by all the different options out there?

Then Newsletter Know-How is for you.

Practical steps to help you:
Understand what an Author Newsletter can do for you and your potential readers

Decide what you want from your Author Newsletter

Decide which platforms best suit your needs

Build your first Subscriber List and Sign Up Form

Set up your Welcome Sequence

Set up your Newsletter Template, to make your monthly newsletter a breeze to manage

Get your Author Newsletter out into the world!
Pre-course preparation
None – the course will start from the very beginning of the process.
Course Type
Marketing.
Hours of Commitment
Participants should be prepared to put 20 hours of work into the course over and above the lecture times. Yes, it is a high commitment course.
Presenters Bio
Bree Vreedenburgh is a qualified business coach and romance writer. She built her first mailing list to 3000 members in just three months, then dismantled it and started again.
Under the pen name Bree Verity, she writes History and Romance with a little Magic, and can be found at www.breeverity.com
Course Dates: 1st June to 26th June 2020
Cost: RWA-Member – $55.00 Non RWA-Member – $88.00
* Please note, there is a $0.50 Trybooking fee at checkout.
Venue: Online - RWA Moodle Platform
(Course attendees will be notified of access/login details via email from the OWL Registrar a few days prior to the start date of the course)



RWA OWL Courses
PO Box Q740




Queen Victoria Building




NSW 1230



Contact Details:




Debbie Deasey




OWL Registrar




owlsregistrar@romanceaustralia.com
SaveSave
RWA OWL: Newsletter Know-How
Make a booking, click below
Resend tickets to your email address.
Contact the event organiser.
You can review the event organiser's terms and conditions here.
RWA OWL: Newsletter Know-How
You can review the event organiser's terms and conditions here.
If you can't find your tickets, click here.
Your email has been sent.
The organiser will be sent the details of this message.

Sorry, there appears to have been an error. Please try again later.