RWA OWL: Taking the Plunge: your book submission pack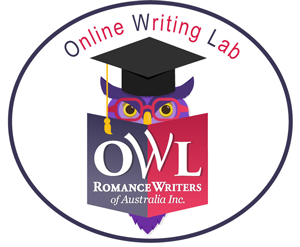 Taking the Plunge – your book submission pack.
You've written, rewritten, edited and edited again. Now your book is ready – but how do you get it out there into the world?
For those planning the traditional route to a publishing career, this course looks at how to catch the attention of an agent or editor in the best possible way.  You will emerge from this course with a ready to go submission pack.
Everyone hates writing a synopsis, but a good synopsis is key. Multi-published and international award winning author Janet Gover will help you write an eye-catching synopsis.
Your submission letter is the start of your professional career as a writer. Janet will help you develop a 'business mind-set', to make that agent or editor want to work with you.
 The course will look at how to deal with that rejection letter and what to do when you get a yes. After the crying and celebrating, you need to know what comes next.
Along with hints and tips from someone with more than a decade of experience in the industry, you will also submit a synopsis and submission letter for review and feedback.  
In the highly competitive publishing world, agents and editors are looking for a reason to say 'Yes' to your submission. This course will help you give your book the very best chance of success
Pre-course preparation
This course would be of most benefit to attendees who have a book ready , or almost ready. For submission.
Course Type
Pitching.
Hours of Commitment
Each week's material will take under an hour to properly review. Exercises will take as long as students wish to devote to them.
Presenters Bio
Janet Gover is the author of 13 published novels. She has twice been a RuBY finalist, has won the Romantic Novel of the Year Award (UK) and several Romance Writers of America chapter awards.
She is the organiser of the RNA (UK) New Writers Scheme and a specialist in online training in her non-writing life.
She draws on her experience growing up in rural Queensland for her Australian romances. As Juliet Bell, she co-authors darker relationship novels inspired by great English classics.  
Course Dates: 7th September to 2nd October 2020
Cost: RWA-Member – $55.00 Non RWA-Member – $88.00
* Please note, there is a $0.50 Trybooking fee at checkout.
Venue: Online - RWA Moodle Platform
(Course attendees will be notified of access/login details via email from the OWL Registrar a few days prior to the start date of the course)



RWA OWL Courses
PO Box Q740




Queen Victoria Building




NSW 1230



Contact Details:




Debbie Deasey




OWL Registrar




owlsregistrar@romanceaustralia.com
SaveSave
RWA OWL: Taking the Plunge: your book submission pack
Make a booking, click below
Resend tickets to your email address.
Contact the event organiser.
You can review the event organiser's terms and conditions here.
RWA OWL: Taking the Plunge: your book submission pack
You can review the event organiser's terms and conditions here.
If you can't find your tickets, click here.
Your email has been sent.
The organiser will be sent the details of this message.

Sorry, there appears to have been an error. Please try again later.