RWA OWL: The Art of Interviewing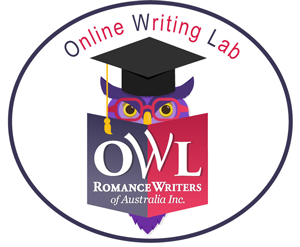 Interviewing someone and turning their words into a fascinating article is easy - if you know how! The Art of Interviewing is full of ideas, tips for success and practical advice on how to facilitate a great interview and turn it into a magazine article. (Or newsletter or blog piece!)
This OWL is a great follow-on from the 800 Words OWL, or it serves as a stand-alone course. However, there is greater emphasis on learning to interview and write a profile feature than on getting it published in a magazine. There will be loads of opportunities for getting feedback-and giving it as well.
Who knows, maybe you'll even win a ROMA?! 
The art of interviewing - it's more than just a chat!
Pre-course preparation
If learners have a particular publication in mind to pitch to, I suggest reading back copies.
Course Type
Craft.
Hours of Commitment
1.5 - 3 hours/week depending on how much interaction they choose to take part in, how  much research they want to do and how quickly they write.
Presenters Bio
Tanya Nellestein has studied Freelance Journalism and her work has appeared in Sunday Life and NSW Business Chamber quarterly magazine Courage, as well as being a regular contributor for Blush Magazine. Tanya is also an accomplished presenter and workshop facilitator and has almost completed a CERT IV in Training and Assessment. 
Course Dates: 2nd November to 27th November 2020
Cost: RWA-Member – $55.00 Non RWA-Member – $88.00
* Please note, there is a $0.50 Trybooking fee at checkout.
Venue: Online - RWA Moodle Platform
(Course attendees will be notified of access/login details via email from the OWL Registrar a few days prior to the start date of the course)



RWA OWL Courses
PO Box Q740




Queen Victoria Building




NSW 1230



Contact Details:




Debbie Deasey




OWL Registrar




owlsregistrar@romanceaustralia.com
SaveSave
RWA OWL: The Art of Interviewing
Make a booking, click below
Resend tickets to your email address.
Contact the event organiser.
You can review the event organiser's terms and conditions here.
RWA OWL: The Art of Interviewing
You can review the event organiser's terms and conditions here.
If you can't find your tickets, click here.
Your email has been sent.
The organiser will be sent the details of this message.

Sorry, there appears to have been an error. Please try again later.