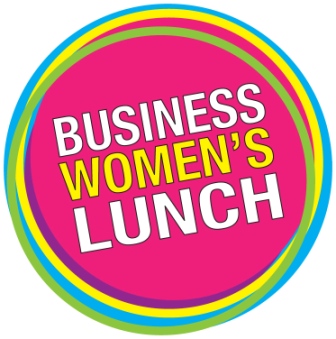 Leadership, networking and mentoring...
The 2020 annual Business Women's Lunch presented by Odyssey House NSW is now in its 11th successful year. The event brings together a panel of highly accomplished business women to share their personal journey of success. This year's panellists include Christine Nixon (Former Chief Commissioner Vic Police) and Alexis George (Deputy CEO ANZ).

This event incorporates a networking and mentoring focus which makes an ideal training opportunity for up and coming managers. The aim is for the attendees of this event to discover and learn from real life experiences with practical tips and advice for their own personal journey. In addition, we will hear from an Odyssey House graduate about turning their life around as a result of the programs.

At Odyssey House NSW, as a not-for-profit organisation, we rely on support to keep our programs running strong and support our mission to build safe and healthy communities by reducing the impact of alcohol and other drugs misuse on individuals, families, carers and communities.

This event will provide crucial funding towards Reconnecting Families that help clients learn how to form effective social relationships, communicate better, express feelings constructively, and work alongside others through understanding roles and responsibilities; self-esteem; managing conflict; grief, loss and stress; and the family as a team. Programs include Community Services' Bringing Up Great Kids and our Residential Parents and Children's Program and Parents In Contact program.

This event is always a SELL OUT and as a valued supporter we are giving you the opportunity to reserve your interest and book today! There are a small number of sponsorship opportunities, however availability is limited!

Date Friday 8 May 2020
Time 12pm to 2.30pm
Venue Wentworth Ballroom, Sofitel Wentworth 61-101 Phillip Street, Sydney
Cost $180 per seat, or $1700 per table (10 seats)

The Business Women's Lunch is targeted at women in middle to senior management levels. This is an equal employment opportunity event and is well attended by males in senior management supporting female colleagues. The event will be an outstanding opportunity to entertain executives and potential clients who will be empowered and motivated.
I do hope you will join us for this inspiring event, there are limited sponsorship opportunities still available.
Best wishes,

Julie Babineau
CEO
Odyssey House NSW
Our first panel speaker to be announced is Christine Nixon APM
Christine was the 19th Chief Commissioner of Victoria Police leading 14,000 staff, operating across more than 500 locations and overseeing an annual budget of $1.7 billion. She joined Victoria Police in April 2001, after serving with the New South Wales Police from 1972 and in 1994 became the first Female Assistant Commissioner in 1994. She led the Victorian Bushfire Recovery and Reconstruction Agency after to 2009 Black Saturday Bushfires.

Christine is a Fellow of ANZSOG, The Australian Institute of Police Management, The Australian Institute of Management and The Institute of Public Administration Australia. Currently Christine is Deputy Chancellor of Monash University, Chair of Monash College Pty Ltd and Chair of the Royal Australian College of General Practitioners. Christine also teaches with the Australia and New Zealand School of Government on leadership.

Christine will share stories of her journey working under some extreme circumstances and on the challenges women face in earning respect and maintaining integrity in the modern workforce.
We are pleased to announce our next panel speaker for the 11th annual Business Women's Lunch on Friday 8 May - ANZ Deputy CEO and group Executive Wealth Alexis George.
Alexis has more than 25 years' experience in the financial services industry. She is responsible for ANZ's group service centres in Manila, Bengaluru and Chengdu, as well as assisting the Chief Executive Officer with Group-wide initiatives including ANZ's engagement with government, regulators and employees. Alexis led ANZ's ~$4bn wealth divestment program, including the sale of the life insurance and superannuation businesses to Zurich and IOOF. She continues to oversee the complex process of separating the migrating the systems and data that support these businesses so they can operate independently of ANZ.

Alexis is a passionate advocate for women in leadership roles and is an active member of Chief Executive Women. Alexis is looking forward to sharing some of the challenge she has faced leaving you inspired and empowered to make a change.
Stay tuned for our next panel announcement.
Further information contact 02 8307 8838 or marketing@odysseyhouse.com.au
This event is currently closed and no contact details are available