States that weather - February Critical Perspectives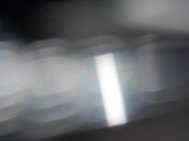 States that weather: carceral bodies, carceral landscapes and justice towards community

In a colonial carceral landscape and time of hyper-incarceration, how we do justice matters.
The troubling of specific bodies, and the respective weathering of mental and physical wellbeing located as inherent to the conditions of confinement, elucidate the processes of disablement entwined with carceral violence (Liat Ben-Moshe). Join us this February Critical Perspectives on Madness Reading Group.
Location
Humanist Society of NSW, Australia
10 Shepherd Street Chippendale, Sydney, NSW 2008
This event is currently closed and no contact details are available