SCENIC CITY 2020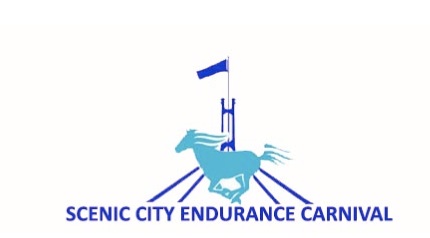 COME & ENJOY ENDURANCE RIDING IN OUR NATION'S CAPITAL
The Scenic City Endurance Ride will be run right off Canberra's door step on Sunday 16 Feb with 10, 20 and 40km event options.
SATURDAY
12:00pm: Venue opens

1:30pm: Office opens

2:00pm: Vetting Opens

5:00pm: Office and vetting close
SUNDAY
6:30am: Office Opens

6:30am: Vetting Opens

6:30am: 40 km ride starts

*minimum of 3 hours on course, maximum 5 hours
8:00am: Office Closes * All entrants must be checked in by this time to allow you time to vet

8:30am: 20 km ride starts

* minimum of 1 hour 45 mins on course, maximum 3.5 hours
8:45am: 10

km ride starts

* minimum of 1 hour on course, maximum 2.5 hours

12:00pm: Course Closes

2:00pm: Presentation for all rides
MONDAY
Ride base to be vacated by 10am
COURSE:
Scenic City Starter offers riders the chance to enjoy Canberra's scenic trails in the relaxed context of an Intermediate and Introductory ride weekend.
The rides will cross Cotter Road and travel into the Narrabundah Hill Reserve and down the Coolemon trail to Kambah, returning a similar way. There are some undulations in the 40km ride, but no big hills. The trails may be hard underfoot but for most of the course, for all rides, will offer grassy verges.
Horses may see bike riders, walkers and runners. The ground is fairly hard underfoot, boots are recoomended for barefoot horses. If you are new to endurance please see the "new to endurance" section of the nsw era website and download the new riders booklet to ensure you are well prepared.
COST:
40k - $65 + Day membership if you are not a member of NSW or another affiliated ERA
20k - $45 + Day membership if you are not a member of NSW or another affiliated ERA
10k - $35 + Day membership if you are not a member of NSW or another affiliated ERA
VENUE: Cotter Rd, Weston Creek ACT 2611 - enter via Mount Stromlo Road.
Enter "Mount Stromlo Observatory" into your GPS. Once on Cotter Road, take the turn to Mount Stromlo (Mount Stromlo Road). After roughly 1km on Mount Stromlo Road you will see a yellow horses crossing sign. Turn left onto the dirt road just behind the sign. The road base is about another 1 km down the dirt road. There will be signs from Cotter Road to the ride base.
This location is in central Canberra so please choose your course to the event before departing and bring and use a map!
What happens if I nominate and can't come?
Up until 1 week before the event - c

ontact us and we will refund you 100%.
If you need to withdraw in the week before the ride we will keep $15 from your entry fee - this reflects the hard and non refundable costs spent on rider resources before the event (i.e, toilet fees, venue fees and prizes).
Late entries will be subject to capacity and will be charged a late fee.
What happens if I nominate and have to change horse/ rider?
No problems.
A nomination is just for us to cover numbers.
CATERING DETAILS
There will be no caterig on site.
Dinner or larger meals can be purchased from Coolamon Court / Weston Creek shops are an easy 10 minute drive away.
There is a Woolworths, bakers, McDonald's,Subway, and a large variety of takeaway options such as Thai, Chinese and Vietnamese (see map below). There is also the "meating room" serving upmarket pub food at reasonable prices.
For a quick dinner at a great price there is also the Weston Creek Labor Club https://www.laborclub.com.au/weston-creek-labor-club/dining/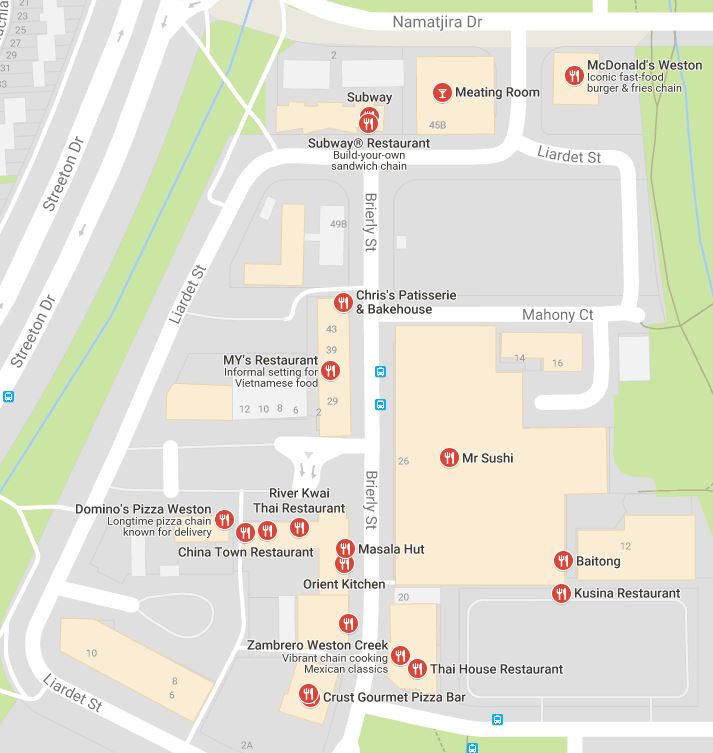 CONTACT DETAILS:
For the up to the minute information follow our facebook group: https://www.facebook.com/groups/582868438489254/
Fia Hasko-Stewart (0401 999 473) for all course enquiries.
Adeline Gibson (0411 058 855) for entry queries.
Email us at blakesheavenhorses@gmail.com
______________________________________________________
ENTER TODAY TO HELP YOUR RIDE ORGANISERS!
______________________________________________________
This event is currently closed and no contact details are available