Official TCTSY Wksp Adelaide SA Trauma-Sensitive Yoga 2 days (CANCELLED)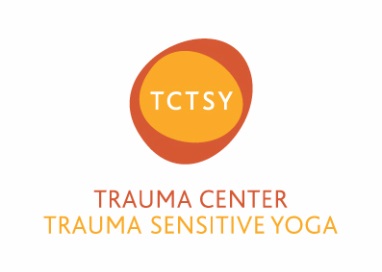 Trauma Center
Trauma-Sensitive Yoga (TC-TSY)
20hr Trauma-Sensitive Yoga (TSY) Foundation Workshop
A 2 day Workshop for Yoga Teachers, Mental Health Care Professionals, and people working with individuals and communities that have experienced trauma
Adelaide, SA, Australia
Saturday 15th & Sunday 16th August 2020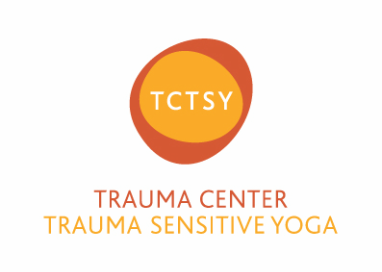 This 20hr, 2 day Trauma-Sensitive Yoga Foundation Workshop, (with pre workshop studty), will introduce you to the foundations, core concepts and applications of the highly regarded, evidence based yoga program for adults and youth affected by PTSD, CPTSD, developmental, and/or complex trauma, dissociative disorders and other related emotional and behavioural difficulties, TC-TSY Developed at the Trauma Center since 2003 and part of JRI since 2006.
TC-TSY is the ONLY yoga program that has been recognised as a clinical adjunctive treatment for trauma in the USA by SAMSHA:NREPP (Substance Abuse and Mental Health Services Administration: National Registry of Evidence-based Programs and Practices), which is uniquely why this trauma-sensitive yoga workshop will assist the people you work with!
This workshop is intended to inspire yoga teachers to make their classes more trauma-aware and to support health providers to bring the body into treatment when working with people affected by traumatic stress and complex trauma.
With more Trauma focussed yoga trainings becoming available you can be assured that this workshop introduces you to practices and principles that have continued to be researched since 2003, practised clinically, and delivered within communities across the globe. We encourage you to investigate the benefits of TC-TSY, Trauma-Sensitive Yoga & this workshop via www.traumasensitiveyoga.com and https://jri.org/services/behavioral-health-and-trauma/center-for-trauma-and-embodiment and http://www.traumacenter.org/products/publications.php
In this workshop you will be introduced to specific practices and principles to support you to facilitate movement and breath work that are trauma aware, trauma-sensitive and/or trauma-informed. Additionally you will receive an introduction to:
Current trauma theories and neurophysiology

Some of the core theoretical underpinnings and methods of the TC-TSY model

The evidence base involving TC-TSY
WHEN: Saturday 15/08/20 & Sunday 16/08/20
Saturday 15/08/20: 9.30am to 6.00pm
Sunday 16/08/20: 9.00am to 6.00pm
Light morning and/or afternoon teas provided, lunch is self-catering/BYO
WHERE:

Venue TBC in Adelaide SA
INVESTMENT: $545 Early bird (until 25/07/2020), $595 inc GST Full Price thereafter, $495 inc GST, Concession Rate
As this is a 20hr workshop, condensed into 2 days, approximately 4 hours of pre-reading/stdy is required. Pre-Workshop STUDY:

Self-study resources can be found HERE
Suggestions:
Kolk, B., et al., (2014) 'Yoga as an Adjunctive Treatment for Posttraumatic Stress Disorder: A Randomised Controlled Trial' Journal of Clinical Psychiatry 2014: 75(6).
Audio and video HERE
The workshop will be facilitated from an event space, so please bring along your own yoga mat and a blanket, (plus a cushion if you find this helpful to your yoga practise)
Facilitated by TCTSY JRI Licensed Trainer, Kristen Pringle,(TCTSY-F, TCTSY-T, TCTSY Certification Supervisor, Yoga Therapist (IAYT), Registered Senior Yoga Teacher (Yoga Australia), E-RYT-200 & YACEP (Yoga Alliance), Senior Mental Health Clinician & Occupational Therapist (OTAUS) ), this workshop is part of The Center of Trauma & Embodiment at JRI Yoga Program, and therefore is the ONLY Trauma-Sensitive Yoga Workshop/trainings accredited by JRI & the Director of the Center for Trauma & Embodiment at JRI David Emerson.
For all enquiries: please contact workshop facilitator and organiser Kristen Pringle by email kristenlpringle@gmail.com or via www.themindfulmovementcentre.com.au or www.tctsyaustralia.com
This 20hr workshop provides IAYT and YA members continuing education credits of 18hrs and 20hrs respectively and as your facilitator is a Level 3 Yoga Teacher with Yoga Australia and Medicare endorsed Allied Health Mental Health Clinician and Occupational Therapist, most participants can claim hours from the workshop as professional development via their registration/membership bodies.
This workshop is solely for professional development and is not a certificate program: to be certified in TCTSY completion of the 300hr TCTSY Certification is required. This workshop is also not intended as an intervention for those who have experienced trauma. Talking about trauma, even in the context of a professional training can be triggering/overwhelming.
Official TCTSY Wksp Adelaide SA Trauma-Sensitive Yoga 2 days (CANCELLED)
This event has been cancelled. Please contact the event organiser directly.
Resend tickets to your email address.
Contact the event organiser.
You can review the event organiser's terms and conditions here.
Official TCTSY Wksp Adelaide SA Trauma-Sensitive Yoga 2 days (CANCELLED)
You can review the event organiser's terms and conditions here.
If you can't find your tickets, click here.
Your email has been sent.
The organiser will be sent the details of this message.

Sorry, there appears to have been an error. Please try again later.