Darling Downs Christian Women's Convention 2020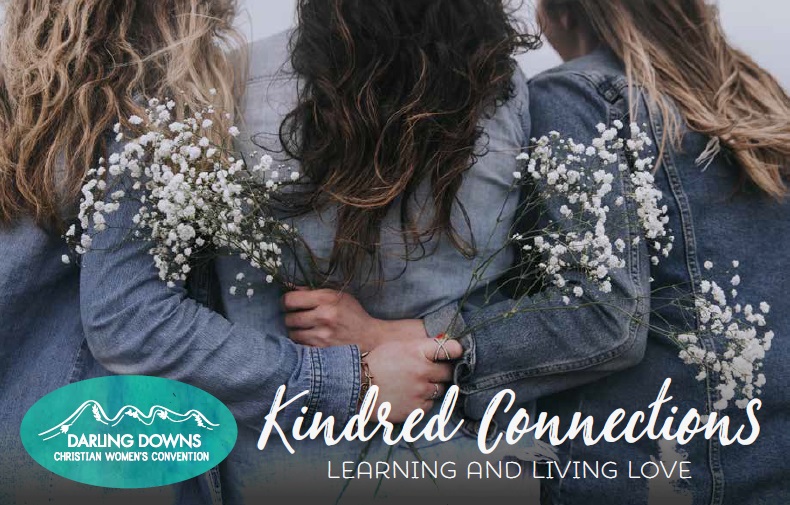 Kindred Connections - Learning and Living Love
with Kathy Thurston
16th May 2020
Description
A day of Christian fellowship & teaching from God's Word for the women of the Darling Downs and beyond.
How do we learn to love? From parents? From children? From lovers? John tells us that "We love because He first loved us (1 John 4:19). We learn love from God who is love.
And we see that love best displayed in Jesus, the walking, talking Son of God. But loving God and loving like Jesus doesn't come naturally to us. To love like that, we need to be "filled to the measure of all the fullness of God" (Ephesians 3:19b). Then we become loving people, not just people who
love, If we could love like that, "most of the world's problems would disappear". (Dallas Willard)
We will be meditating love over 3 sessions:
Talk 1: Learning Love
1 John 4:7-10, 1 Corinthians 13:4-8a

Talk 2: Filled with Love
Ephesians 3:16-19 1 John 4:11-16

Talk 3: Living Love
1 John 4:17-21, Luke 6:27-36
The day starts at 9.30 am and concludes by 3 pm. Please arrive at 9.00 am to facilitate the registration process.
Morning tea and lunch will be provided, with gluten and dairy free options available.
A bookstall will be available on the day with EFTPOS.
We look forward to sharing in God's Word with you!
Registration
Cost: $36 if registering by 31th March 2020
$45 if registering from 1st April 2020
Registrations close 10th May 2020
St Bart's Anglican Church
103 Stenner St, Rangeville
Toowoomba Qld 4350
The venue is accessible for those with disabilities.
Mothers with nursing babies are welcome. The venue includes baby change facilities and a seperate room with audio and a view of the auditorium.
Phone: 0448 603 700 (Chris Jones)
Email: contact@ddcwc.org.au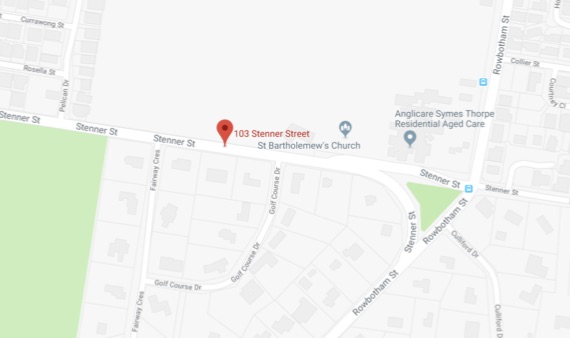 Darling Downs Christian Women's Convention 2020
Make a booking, click below
Resend tickets to your email address.
Contact the event organiser.
You can review the event organiser's terms and conditions here.
Darling Downs Christian Women's Convention 2020
You can review the event organiser's terms and conditions here.
If you can't find your tickets, click here.
Your email has been sent.
The organiser will be sent the details of this message.

Sorry, there appears to have been an error. Please try again later.