Connecting with Confidence - How to Network and ENJOY it!

(PM Session)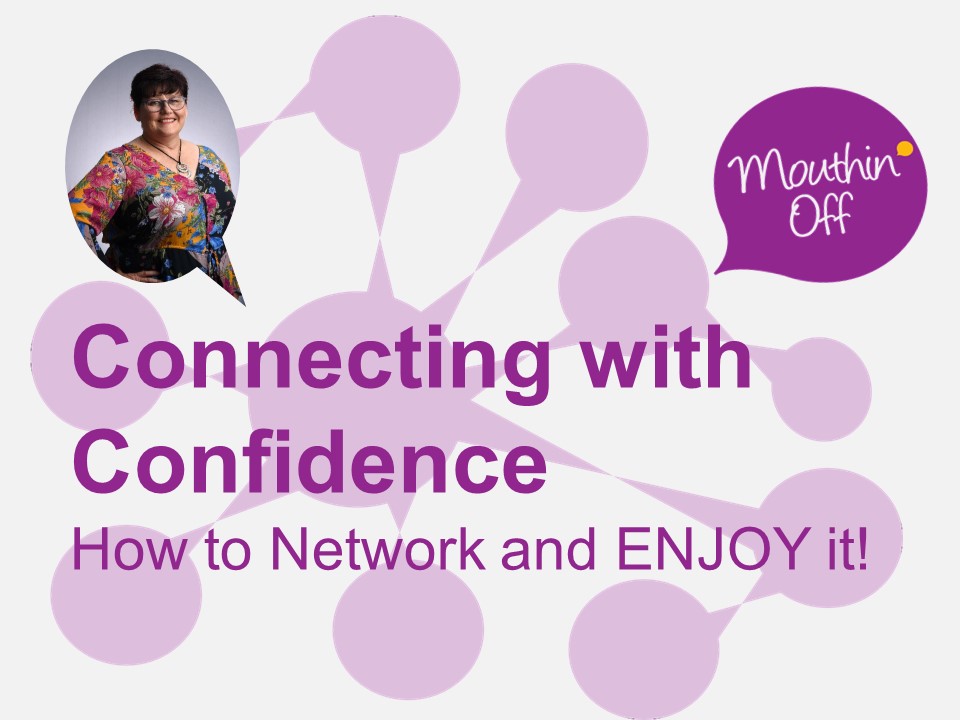 You have 17.5 seconds to introduce yourself and your business...what do you say?
Networking done right is not only enjoyable, it's profitable!
- Gain valuable knowledge
- Grow your connections in business, in the community and socially
- Create opportunities that didn't exist!
- Develops your self-confidence
- Raises your profile

Lose the nerves, nail your intro and connect more meaningfully with Townsville business.
TWO SESSIONS - TWO LOCATIONS
7.30am-9 am Session - Townsville Chamber Boardroom, 280 Flinders Street, CBD
5.00pm-6.30pm Session - HIA Training Rooms, 25 Black Hawk Blvd, Cannon Park
NOTE: You are booking in for the AFTER WORK session, if you would like to attend the morning session, please use this link.
Ruth Guice from Mouthin' Off Presentation Upskilling is a Speaker, Writer and Presentation Coach. With a background in radio, voiceovers and business writing, she works with organisations and individuals to challenge their unconscous habits, focus on their message and communicate 'on purpose'.
This event is currently closed and no contact details are available