Intro to the Wheel of Consent® (CANCELLED)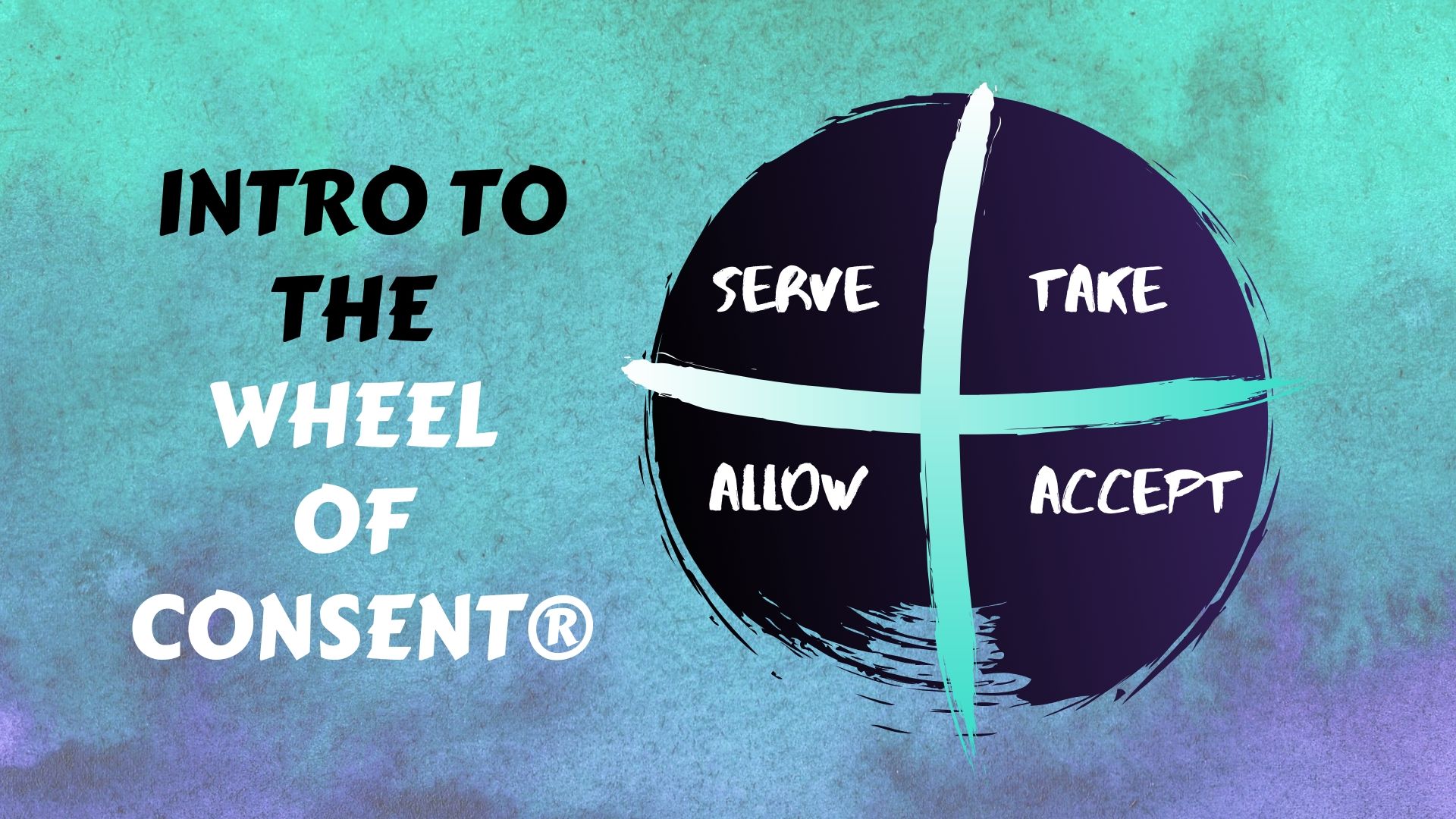 The Wheel of Consent® is a model for understanding what happens between two people when they interact. It sheds light on troublesome and confusing interactions and clears them up. It is based on exchanges of touch but applies to much more. Many people take this workshop to clarify and enhance their personal or intimate lives and are surprised to discover how much it affects the rest of their lives too! This one-day introduction to the Wheel of Consent® covers some of the basic principles.
The Wheel of Consent® distinguishes between who is 'doing' and who it's for. It shows us how to notice what it is we want and what our limits are, how to trust that, value it and communicate it. In this workshop we will explore these concepts together, experiment through experiential play, and discuss and share our insights along the way.
This workshop is for:
Anyone who is interested in learning more about themselves and their interactions with others, not just with intimate partners but also with friends, family, children, colleagues and clients.

Absolute beginners all the way to those quite familiar with the wheel.

Those that have attended Cuddle Party and want to know more, this is the next step!

Those that work with others where touch, consent, or boundaries are aspects of their work or related to issues in their work.

Those on a healing journey who may benefit from embodied learning

Humans over the age of 18. Diversity (including but not limited to gender, sexuality, race, age or culture) makes for great learning spaces and is therefore encouraged and welcomed.
Touch is a fundamental component of embodied learning and is encouraged at the level and pace of your choosing. Some of the experiential components involve touch between yourself and another person. You will always have choice to opt-in or opt-out and choose the kind of touch you want or are willing to engage with. This could also mean no touch at all. There is no sexual touch or nudity in this workshop.
The Wheel of Consent® workshops are a vital part of learning the wheel. Dr Betty Martin who developed The Wheel of Consent® generously shares her work online through www.bettymartin.org and www.schoolofconsent.org. She says, "This is the body of work I have been developing over the last dozen years, which I call the Wheel of Consent. The videos are fine, the ideas are fine – but it's the experience of it that will change you."
Who is facilitating this workshop?
My name is Vanessa K Vance and I am training to be a certified Wheel of Consent® facilitator. I am a counsellor, coach, and a somatic sex educator. I have a degree in counselling from Edith Cowan University and I studied somatic sexology with the Institute of Somatic Sexology. I am currently completing a Graduate Diploma in Creative Arts Therapies at Murdoch University. I am also a certified Cuddle Party facilitator, a ceremonialist and facilitate various workshops on embodiment and consent. I'm super passionate about providing opportunities for folks to develop stronger positive relationships to their bodies, improve their communication and connection with others, and to experience more power and freedom as a human being. I am deeply motivated about furthering the culture of consent, embodiment, and sexual freedom and advocating for social change through individual awareness and growth. Find out more here www.vanessakvance.com
Knowing and communicating our wants and limits in honest, respectful, and effective ways is a learnt skill. This workshop offers an opportunity to explore and experiment with tools, concepts, and practices that support further learning and insight into embodied consent; a dynamic agreement that allows freedom and connection to thrive between beings. And so much more!
Location
Forest House Cottage
Private Residence, Address given after registration, Glen Forrest, WA 6071
Contact Details
Organiser and facilitator:
Vanessa K Vance
0427968385
contact@vanessakvance.com
This event is currently closed and no contact details are available