CPR Course - Northgate, April 7 (CANCELLED)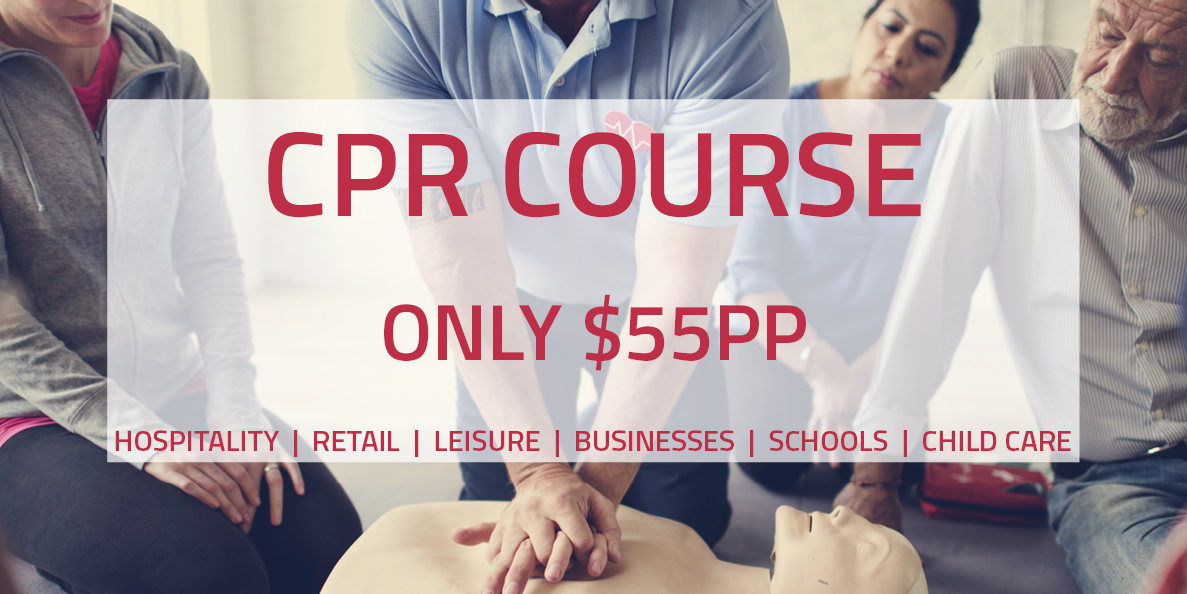 Learn the skills & knowledge to respond to breathing & cardiac emergencies in an adult, child/infant. Includes units HLTAID001 Provide cardiopulmonary resuscitation in line with the Australian Resuscitation Council (ARC) Guidelines and HLTAID002 Provide basic emergency life support.
Location
CTA Training Specialists
55 Holland Street, Northgate, Queensland 4013
 
Do you know what to do in an emergency? It could save a life.
The CPR course includes the following accredited competencies:
You can view all course information on our website at https://clubtraining.com.au/product/first-aid/
**Please note it is a requirement of this course that practical demonstration of CPR must be performed on the floor.**
Prices and inclusions:
$55 per person 
9:00am to 11:30am
Nationally recognised qualification
Qualified trainer with real industry experience
HLTAID001 is valid for one (1) year
Upon completion of this course, you will be issued with a statement of attainment which will certify that you have been trained in the following nationally accredited units - HLTAID001 Provide cardiopulmonary resuscitation (CPR) and HLTAID002 Provide basic emergency life support.
There are no prerequisites for this course.  This is a face-to-face course. Assessment will be conducted through a combination of written and practical first aid activities.  
*** Please ensure you bring your Unique Student Identifier (USI) with you. If you do not have a USI, please create one at: https://www.usi.gov.au/students/create-your-usi **** 
What is a USI?
The Unique Student Identifier or USI is a reference number made up of 10 numbers and letters that:
- Creates a secure online record of your recognised training and qualifications gained in Australia, even from different training organisations
- Will give you access to your training records and transcripts
- Can be accessed online, anytime and anywhere
- Is free and easy to create and
- Stays with you for life
RTO Code: 31607
All bookings subject to terms and conditions.  Please note:  a 50c booking fee applies to each ticket purchased.    
Contact Details
This event is currently closed and no contact details are available