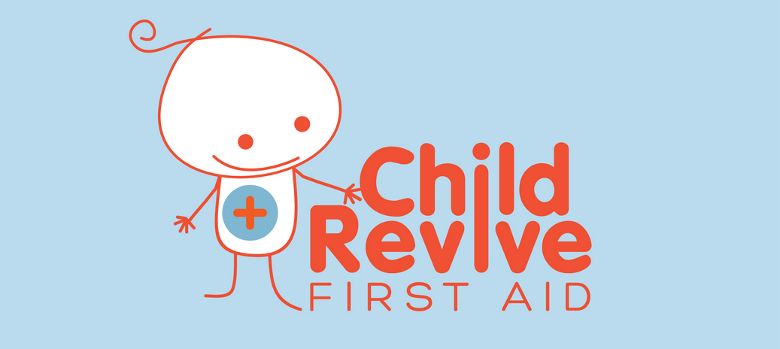 'ESSENTIALS' Parent First Aid Course Sunday 7 June 2020
'The Essentials' Video Course - Baby and Child First Aid Training
SUNDAY 7 JUNE, 2020 from 2.00pm to 4.00pm
Attend our virtual parent first aid course to learn how to recognise when your child is sick or injured and how to respond confidently and effectively. This course is specifically designed for parents, grandparents and babysitters as it focuses on at home emergencies specific to babies, toddlers and pre-schoolers. The course will be conducted by either an experienced Ambulance Paramedic or Paediatric Nurse.
The course will be held online using Zoom - you will need a (free) Zoom account to attend https://zoom.us/
Course Fee
$45 / person - Includes PDF file of course notes (emailed prior to course).
If you would like to enrol in this course but do not have access to a credit card please email jo@childrevive.com.au and details for a bank transfer payment will be provided. Please note that to confirm your place payment is required prior to the course date.
Course Topics
| | |
| --- | --- |
| 1. | Basic Life Support Approach |
| 2. | Care of the Unconscious |
| 3. | CPR - Infant & Child |
| 4. | Drowning |
| 5. | Seizures & Febrile Convulsions |
| 6. | Choking |
Course Additional Extras
When you proceed to the booking page you will also have the option to add on:
A Two-Hour Video Course 'The Everyday' $38
"The Everyday" course topics include: Fever & Dehydration, Breathing Illnesses, Allergies including Introduction of Solid Food, Head Injuries & Wound Management, Burns, Poisoning including Bites and Stings, Limb Injuries and Pain Relief (course to be booked before 31 December 2020).
A 'Baby and Child First Aid' eLearning Course $33.15
An eLearning Course that you complete anytime in the next 12 months. The course topics include: Fever, Seizures, Allergies, Head Injury, Bleeding, Poisoning, Bites and Stings, Burns and Limb Injuries. Brought to you by our friends at CPR Kids.
Manikin Hire for 5 days $60 x Baby Manikin or $80 Baby and Child Manikins*
Having a manikin to practice on at home will enhance your learning experience of the CPR and Choking skills. Each manikin hire includes support training videos.
* Hire cost iincludes delivery fee to/from a Metro Melbourne address. For locations outside of Metro Melbourne please email here for a quote. For full hire terms and conditions please click here.
Printed Course Manual and Choking Magnet $10
Course manual includes information for all topics covered in both 'The Essentials' and 'The Everyday' video courses. Price includes postage.
Family First Aid Kit $70
Ready-At-Home First Aid kit for the entire family with a special focus on common child injuries and illness.
Designed by paramedic trainers & exclusive to Child Revive. Price includes postage.
Kids Gel Cold Pack (1) & Instant Ice Pack (1)
Burn Gel Tube (1)
Antiseptic/Anti-Itch Spary (1)
Kids Plasters (1pk of 20) & Adult Plasters (8)
Saline (5) & Non-Alcohol Wound Wipe (6)
Crepe Bandage (2) & Conforming Bandage (2)
Chuckie's Travel Sickness Bags (1pk of 4)
Butterfly Strips (12)
Gloves (1 pair) & CPR Face Shield (1)
Scissors (1) & Splinter Probe (5)
Tape (1) & Product Instruction Card (1)
Triangular Bandage (1) & Eye Pad (2)
Combine Pad (2) & Island Dressing (4)
Non-Adherent Dressing Pad (6) & Gauze (2)
FAQ
1. Do I receive a certificate for attending the course?
We can provide you with an electronic statement of attendance following the course upon your request. However, this is not a standard issue as the certificate will not be a workplace accredited certificate as there is no workplace accredited course that is specific for only infant and child related emergencies.
Please note that the standard workplace accredited certificate required by employees is HLTAID003 Provide First Aid which requires approximately 6 hours of class time and an additional 2-3 hours of pre-course online learning. We do conduct all available workplace training for private groups upon request.
2. Cancellation Policy
If are unable to attend the course you are booked into please email (click here).
Cancellations prior to 5 June 2020 will receive a full refund.
The course is non-refundable once the Zoom meeting code and course notes have been provided on 5 June 2020, however, you may reschedule to another course date in 2020.
'ESSENTIALS' Parent First Aid Course Sunday 7 June 2020
Make a booking, click below
Resend tickets to your email address.
Contact the event organiser.
You can review the event organiser's terms and conditions here.
'ESSENTIALS' Parent First Aid Course Sunday 7 June 2020
You can review the event organiser's terms and conditions here.
If you can't find your tickets, click here.
Your email has been sent.
The organiser will be sent the details of this message.

Sorry, there appears to have been an error. Please try again later.