Living Sustainably in the Suburbs!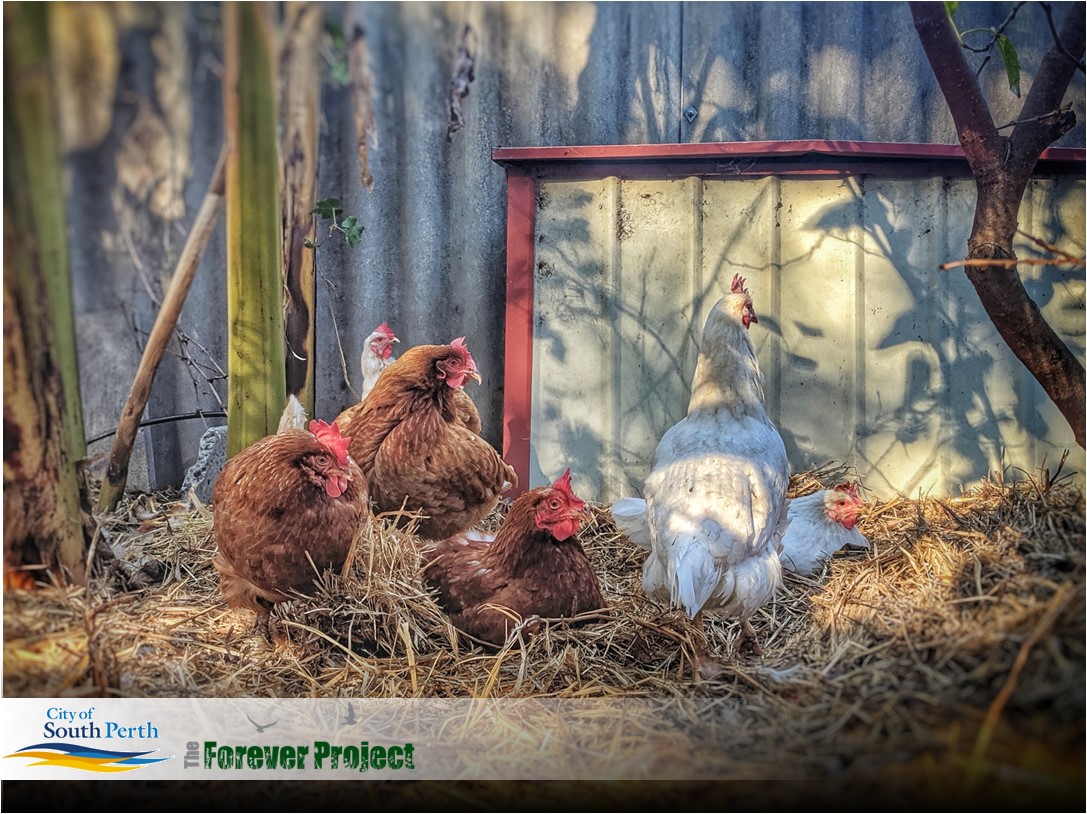 We want to focus on reducing, reusing and recycling. Join us for this awesome (now online!) workshop to learn some neat tips & tricks! It will be hosted online via zoom!
Keeping small animals in our urban setting is a means of reducing organic waste to landfill, providing pest and weed control, fertiliser for the garden whilst bringing you and your family closer to nature. In a well-designed urban garden, you can reduce, reuse and recycle with the help of your animal friends.
Learn from an accredited Beekeeper on how to have healthy bees living and working in your garden, best location in your garden, what bees like to feed on, environmental considerations both in Australia and Worldwide, techniques for managing bees, regulations both State and Local Government and much more.
Food preserving and seed saving adds another dimension to sustainable living. There is nothing more gratifying that learning about heirloom seed and saving your own seed to use for another season.
Special features: Make your own:
toothpaste, deodorant, hand cleaner – it's easy and sustainable !

Moroccan Lemon preserve bottled in recycled glass containers! – learn how to preserve your excess produce or make use of low-cost seasonal food deliciously 'packed away' to use for another day!
Proudly supported by the City of South Perth.
The session will start at 6pm and conclude at 9pm, but is broken into 3 sessions:
Sustainable Living in the Suburbs – an overview
Bees! Plus, make your own deodorant, hand-scrub & toothpaste
Hands on! Making Moroccan Lemons
We ask that people joining us for the full night sign on at 5.45pm (this will give us a few minutes to troubleshoot if there are issues). If you will instead join us for just sessions 2 or 3, please pay attention to the timetable you will receive with your ticket confirmation so you know when to jump on zoom through the night. The zoom link will be emailed to you closer to the workshop.
Proudly supported by the City of South Perth.
On Thursday 25 June 2020 at 5:45pm to 9:00pm
Location
Online Webinar - via Zoom

Contact Details
Living Sustainably in the Suburbs!
Make a booking, click below
Resend tickets to your email address.
Contact the event organiser.
You can review the event organiser's terms and conditions here.
Living Sustainably in the Suburbs!
You can review the event organiser's terms and conditions here.
If you can't find your tickets, click here.
Your email has been sent.
The organiser will be sent the details of this message.

Sorry, there appears to have been an error. Please try again later.