Serious Comedy somewhat nervously presents
The Worst Game Show Ever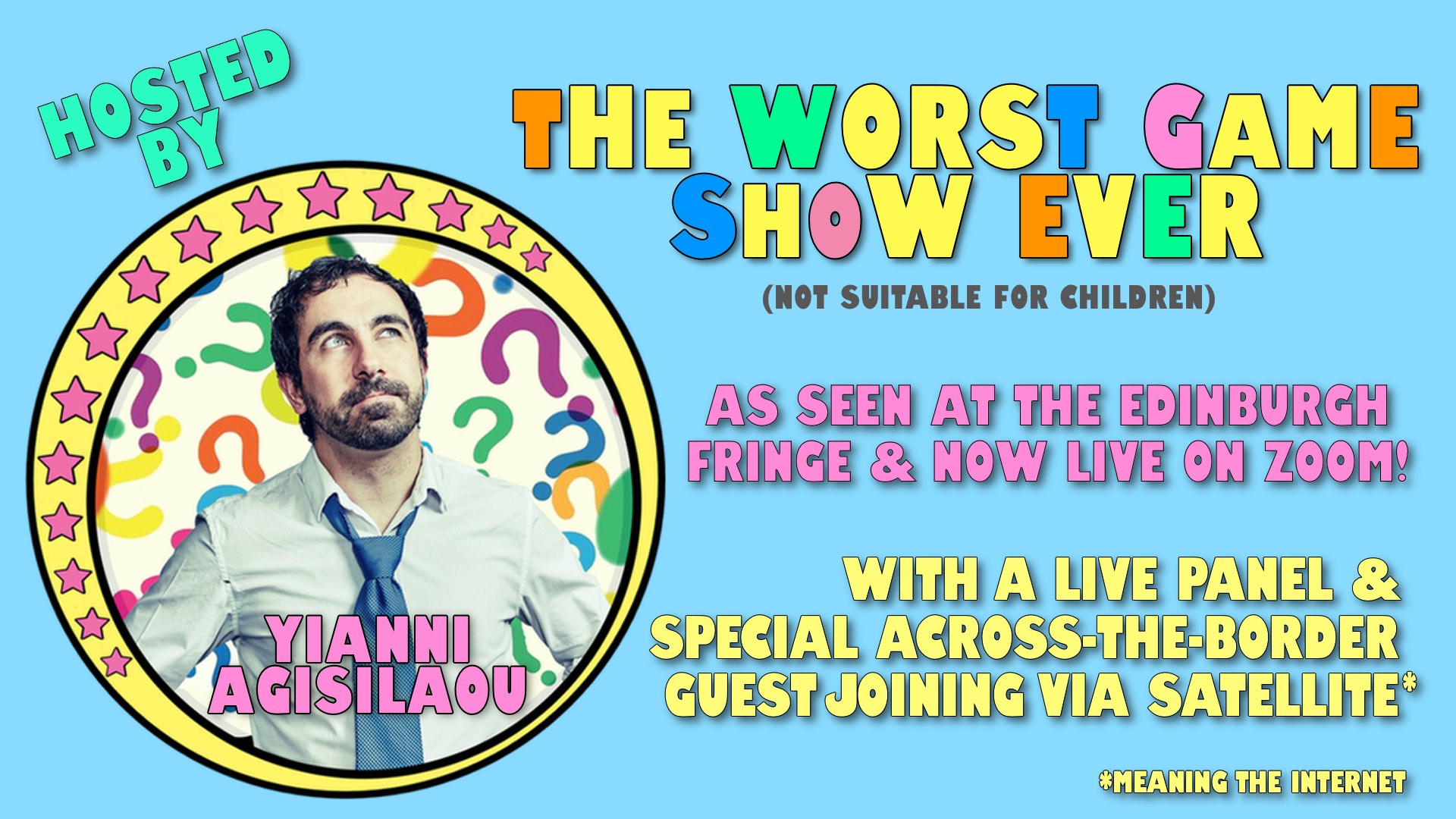 Guest comedians battle it out in the ultimate Serious Comedy game show night. In a series of increasingly challenging questions and potentially life threatening tasks, there can only be one (maybe two) winner(s). The show may be padded out with sketches, stand-up and other performances if aforementioned challenges are rejected on the basis of health and safety.
The Worst Game Show Ever is a cross between Mastermind, Ultimate Cage Fighting, and the Royal Variety Hour in a Zoom meeting that was never designed for this purpose, and may tarnish the reputation of a production company previously known for interesting, quirky or slightly high-brow comedy shows.
Featuring such classic rounds as "Spell That Sound Effect" and "How many pairs of socks am I holding right now?".
It's a fun night-in of pandemonium, a perfect end to Saturday, whether you've been day drinking, watching kids (or both). This show is wildly overpromising in every regard.
Recommended for ages 16+
For more information, to check out other Serious Comedy shows that are coming up, or to sign up to the Serious Comedy newsletter visit https://seriouscomedy.com.au
SESSION TIMES
(based on Australian Eastern Standard Time). If you aren't in Australia's eastern states, check your local time using this nifty time zone calculator.
This show is taking place Online via Zoom
You will need a laptop, desktop computer, tablet or phone, connected to the internet to watch this show. Serious Comedy send you an email with the show's Zoom meeting ID and password on the day of the show. You can watch Zoom in a browser window, but you can also download the program and create a free user account by visiting the Zoom website.
This event is currently closed and no contact details are available