Short Story: Submission Fever with Hayley Scrivenor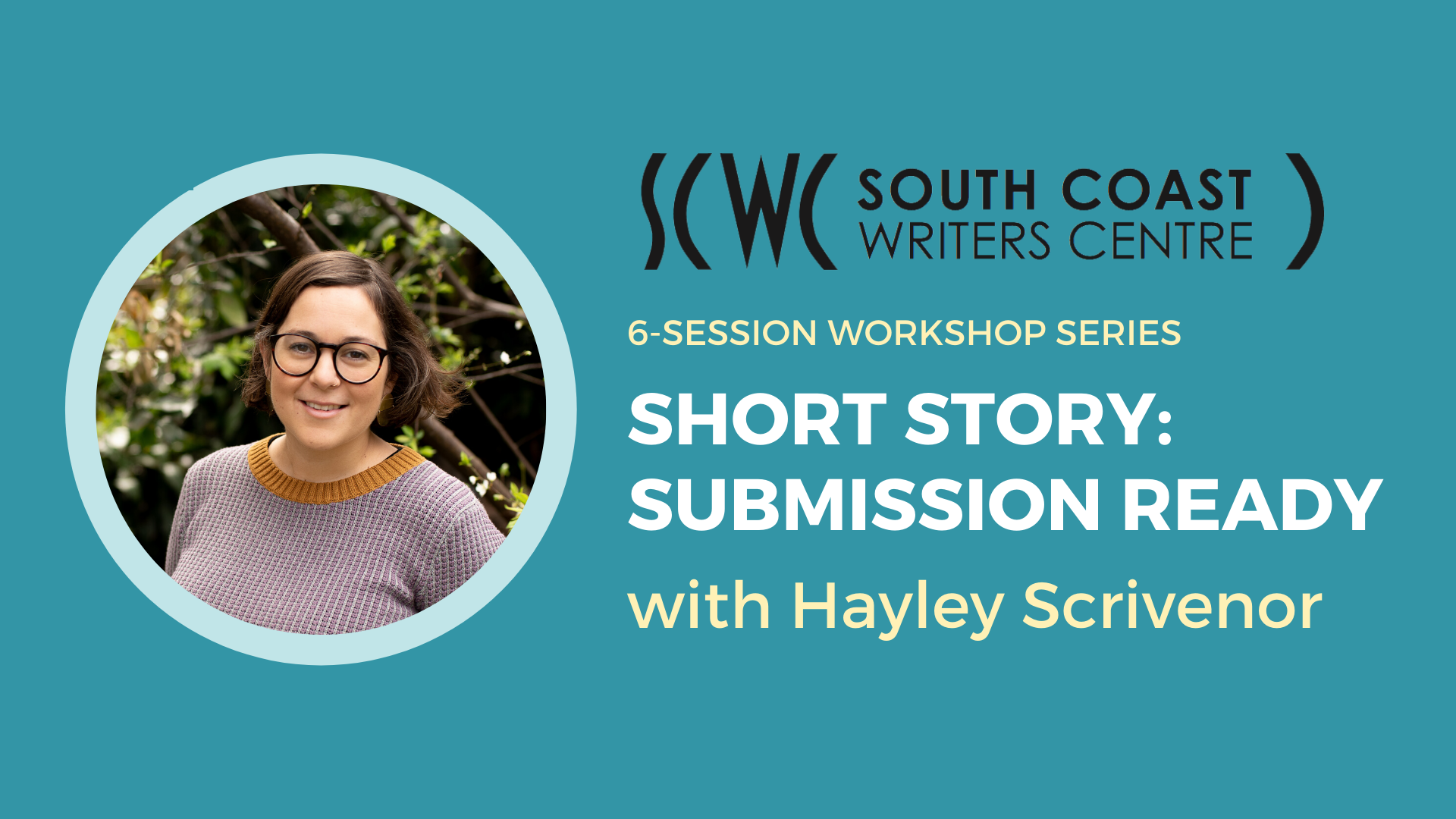 In the lead up to the Olga Masters Short Story Prize, join Hayley Scrivenor - former director of the Wollongong Writers Festival, and founder of its Short Story Prize - for a series on preparing short stories for submission. Through a program of readings, live online presentations and exercises, work on an existing idea or develop a 2000-4000 word story from scratch.
Covering topics from formatting to why vivid and compelling short fiction matters, you'll also learn common pitfalls to avoid, while developing your work and receiving feedback in a supportive environment.
This course is aimed at people wanting to take their short fiction to the next level, and there will be required readings which will be provided as a PDF before the course starts. All participants will receive personalised feedback on their story from Hayley in two batches - once after class three, and once after class six. This accelerated six-part series will run over three weeks, and finish in time for participants to submit to the Prize:
1) Getting started - what's the story? Wednesday 17 June 7-8pm
2) Using scenes - Thinking about plot Saturday 20 June - 4-5pm
3) Finding a voice - Thinking about character Wednesday 24 June 7-8pm
4) Establishing place - Thinking about space Saturday 27 June 4-5pm
5) Making it fresh - Language and image Wednesday 1 July 7-8pm
6) Am I done yet? - Questions to ask before submitting Saturday 4 July 4-5pm
Location
This workshop will run entirely online over Zoom. Participants will receive an invitation link to join the sessions before the first session after they have booked a ticket.
You will need to register for a free Zoom account and download the Zoom app onto your device before the workshops. This process should take less than 15 minutes, but is recommended to do ahead of time.
HAYLEY SCRIVENOR
Hayley Scrivenor is a writer, academic and former Director of Wollongong Writers Festival, which runs in November every year. Hayley's fiction and non-fiction has appeared in TEXT, Seizure Online, SCUM, Mascara Literary Review, Phantasmagoria Magazine, SWAMP and Verity La and she was shortlisted for the Overland Story Wine prize. She was awarded the 2019 Ray Koppe/ASA Fellowship for her novel-in-progress The Push Back, about a young girl who goes missing from a small country town. In March 2020, this manuscript was shortlisted for the Penguin Literary Prize.
Contact Details
This event is currently closed and no contact details are available