2020 AUSTA Q Strings Festival (Online)

In 2020 the AUSTA Q Strings Festival will be held online!
Description
No matter whether your child is a beginner or more advanced (and some will have just learnt to play open strings!) AUSTA Q String Festival offers them the opportunity to perform a solo where they receive a constructive, encouraging adjudication report from one of AUSTA's many teachers and also a certificate to print at home.
Contact Details:
Tara Versace - austastringsfestival@gmail.com
Date
In 2020 all sessions will be run online via Video Submissions Due 24th July.
Submissions need to be completed at the time of registration.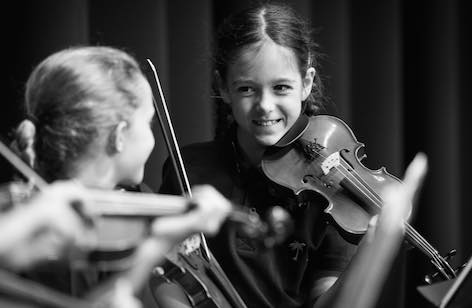 Entry Fee
$0 Free For students of AUSTA members
Time Limit
Strictly 5 minutes (performers may play more than one piece)
Trophies
Each performer will receive a printable trophy and feedback report. These will be emailed by 28/8/2020.
Accompanist
AUSTA Q highly encourages performers to play with an accompanist if that can be arranged by the performer's family at their own cost. Performers may choose to use a pre-recorded backing track instead of live piano accompaniment. Accompanists are, however, not required for the 2020 online Strings Festival. Given the current circumstances, AUSTA Q is also happy to accept unaccompanied performances for this year's online festival.
Video Guidelines
Each student will submit their video link upon ticket purchase through this portal. Please read the guidelines and then when your video is uploaded, make your booking on this page to submit your performance.

To prepare for this process the following guidelines should be followed:
Record your performance on the device of your choice and upload to YouTube.
Once uploaded, Copy the link to your performance into the form in the checkout of trybooking.
The following are some handy hints for using Youtube as an upload option.
First you'll need to create a Google account or if you have one already, login to your existing account.
1. Go to https://www.youtube.com/
2. At the top right, click sign in
3. If you have a Google account, enter your details /if you are a new user click Create Account.

Creating a personal YouTube channel
4. Select the "camera icon" at the top right of the window, then select Create a video or post > Upload video
5. Insert your name and select Create channel.

Upload video
6. Log in to your YouTube account and select the camera icon at the top right of the window , then select Create a video or post > Upload video.
7. A square window appears, ensure the privacy setting drop-­down menu is set to unlisted before you upload your video. (Do not select the public video privacy setting as this might create a breach of Australian copyright law.)
8. Click Select files to upload or simply 'drag and drop' the video file to the window. Check the video recording before submitting the link to the trybooking page to ensure the picture and sound are of a reasonable quality and that the whole performance has been recorded successfully.

Submit the performance to Trybooking
9. Click on the account menu at the top right of the screen and select > My Channel, a list of your videos will be displayed.
10. Select the video to be submitted , then click Share, which is displayed under the video on the right.
11. After the share window pops up, click copy, next to the URL, to copy the link to the clipboard.
12. Paste the link on to the space provided on the trybooking submission form, complete the other details in the checkout.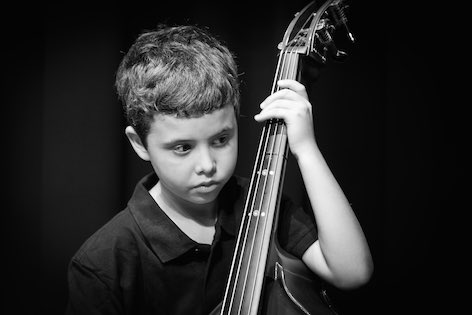 Concerto Competition
Cancelled for 2020 due to COVID-19
2020 AUSTA Q Strings Festival (Online)
Make a booking, click below
Resend tickets to your email address.
Contact the event organiser.
You can review the event organiser's terms and conditions here.
2020 AUSTA Q Strings Festival (Online)
You can review the event organiser's terms and conditions here.
If you can't find your tickets, click here.
Your email has been sent.
The organiser will be sent the details of this message.

Sorry, there appears to have been an error. Please try again later.