Blue Mountains 5-Day Camino Training Walk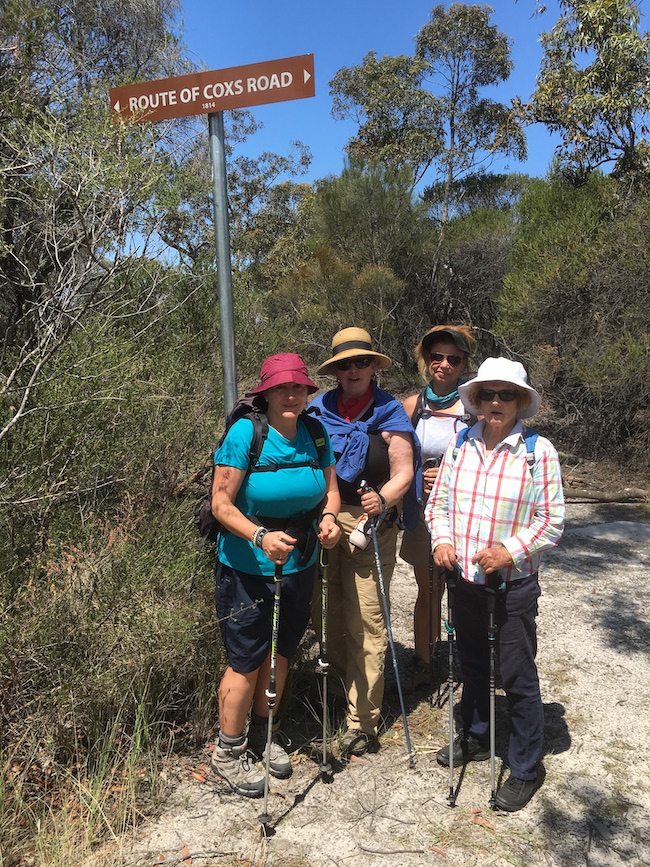 22 - 26 SEPTEMBER 2020
JOIN our 5-Day walking adventure! This is the 4th year that the Blue Mountains Camino Supporters will be walking over 5 days from Penrith, at the base of the Blue Mountains, all the way to Blackheath, near the top of the mountains.
The 5-Day Walk is a wonderful opportunity to experience the Camino spirit right here in Australia. If you're thinking of walking a Camino in Spain or Portugal, or other pilgrimages elsewhere, this is a great opportunity to try out your gear and see if you like long distance walking! And if 5 days is too long you can join the group for fewer days or just one day along the route if you wish.
Please be aware this is not a 'guided' walk but rather a walk with a group of Camino friends travelling up the Blue Mountains. You will be provided with maps and an information guide showing 2 walking routes - a DIRECT route and a TECHNICAL route. You can decide which route best suits your capabilities and whether to walk alone or in a group.
The DIRECT route is mostly on paved roads and gravel footpaths with only a few bush tracks. Note there are hills and some steps. Penrith, our starting point, is 25m above sea level, and Blackheath, our end point, is at 1065m. Days distances are between 11km and 13km, with only the first day at 21.5km. Total distance is 68km.
The TECHNICAL route includes some bush tracks and is only recommended for those with prior experience of bushwalking more than 15km. Days distances are between 14km and 16km, with only the first day at 23.5km. Total distance is 81km.
Remember: all walkers are responsible for their own personal safety and well being.
A summary of the 5-Day walk can be found here: http://www.bluemountainscamino.com/training/walks.html
We ask each participant for a $25 donation to assist in the on-going development and mapping of the route and to provide the necessary tools to each walker. Please register your interest in the 5-Day Camino-style walk by clicking
An information package will be emailed to you within a few days. If you have any questions, please email info@bluemountainscamino.com
Contact Details
Blue Mountains 5-Day Camino Training Walk
Make a booking, click below
Resend tickets to your email address.
Contact the event organiser.
You can review the event organiser's terms and conditions here.
Blue Mountains 5-Day Camino Training Walk
You can review the event organiser's terms and conditions here.
If you can't find your tickets, click here.
Your email has been sent.
The organiser will be sent the details of this message.

Sorry, there appears to have been an error. Please try again later.