Winter Holiday Sport Programme
Basketball Football (soccer)
Thursday 23rd July - Friday 24th July.
8.30am - 12.30pm.
Cost:
Basketball: $95 (2 days) $55 (1 day) Football: $95 (2 days) $55 (1 day)
Minimum of 10 participants per Sport per Day
Click CONTINUE BOOKING to book your tickets
Basketball
The programme is suitable for the beginner or the more experienced basketballer. Children are grouped according to age and ability. Throughout the duration of the clinic children will take part in individual skill development, small modified game development and fun game play.
Please bring a basketball, water bottle, morning tea, appropriate footwear and attire.
Learn the skills . . . play the game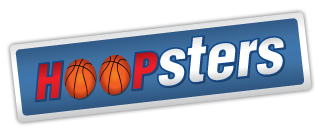 $95 (2 days)
$55 (1 day)
*minimum of 10 participants
Football
Programme delivered by Mr. Beggs who has been involved with Football for over 45 years. Coaching for more than 30 years from grassroots right up to 18's. He has coached at Club level right up to School Representative Level, winning a State Title along the way. Mr Beggs is currently renewing his Youth C licence assisted by his sons who are both current players in NPL1 and Division 1.
The programme focusses on developing football's four main technical components – shooting, passing, control and dribbling. A focus will also be on tactical awareness including player's movement patterns, positioning and most of all, decision making ability.

Please bring a football (soccerball), water bottle, morning tea, hat and sunscreen, football boots and shin pads.
$95 (2 days)
$55 (1 day)
*minimum of 10 participants
Macarthur Anglican School
Cobbitty Road, Cobbitty NSW 2570
PO Box 555, Camden NSW 2570 AUSTRALIA
Phone: 02 4647 5333
Fax: 02 4647 5444
sportacademy@macarthur.nsw.edu.au
This event is currently closed and no contact details are available