First Response - Opening Events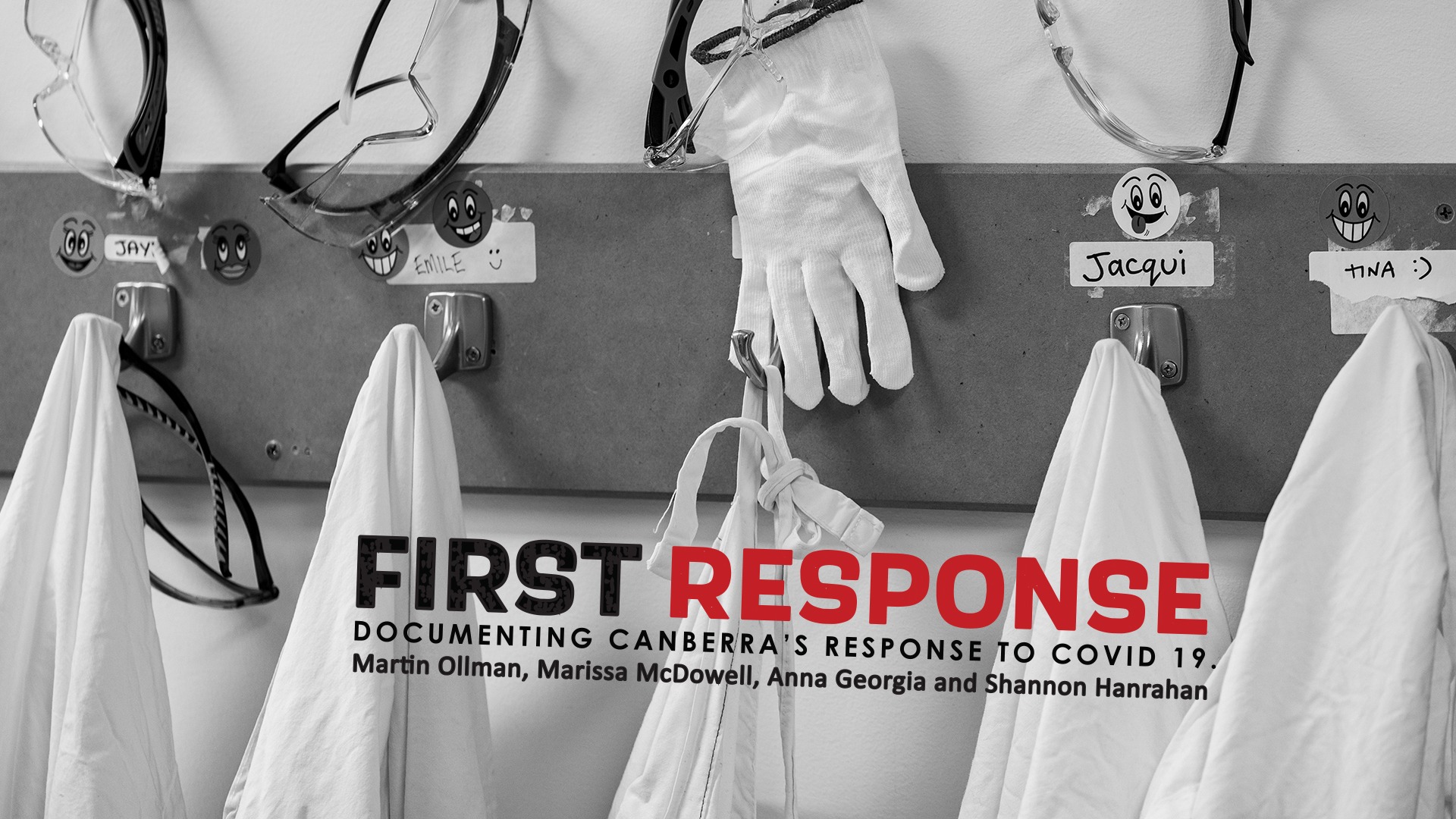 FIRST RESPONSE presents new works by artists Martin Ollman, Marissa McDowell, Anna Georgia, and Shannon Hanrahan commissioned by TAC to document Canberra's initial response to the COVID-19 pandemic. The works highlight Canberra's unique role as the national centre of this crisis, as well as showing the profound and personal effects the pandemic response had on individuals and communities in the ACT.
To celebrate these works, we invite you to attend one of four intimate opening events.
Please note: due to limited capacity, bookings are restricted to 1 person. Please call the Centre on 02 6293 1443 if you need to register for more than 1 person.
Location
Tuggeranong Arts Centre
137 Reed Street, GREENWAY, ACT 2900
Contact Information: By registering for this event, you grant TAC permission to retain your contact details and provide them to relevant health authorities for the purposes of COVID-19 contact tracing if required.
COVID-19 Safety: Capacity for this event has been set in line with relevant government advice. Please remember to stay home if you are unwell, practice good hygiene and maintain social distancing while at this event. For full details of Tuggeranong Arts Centre's CovidSafe Plan head to: https://www.tuggeranongarts.com/wp-content/uploads/2020/06/COVIDSafe-Summary-web.pdf
Please note, this event is being planned in line with expected health requirements for the relevant date and may be subject to change or cancellation at short notice.
Image: Martin Ollman, 2020.
This event is currently closed and no contact details are available