Water smart solutions for your home and garden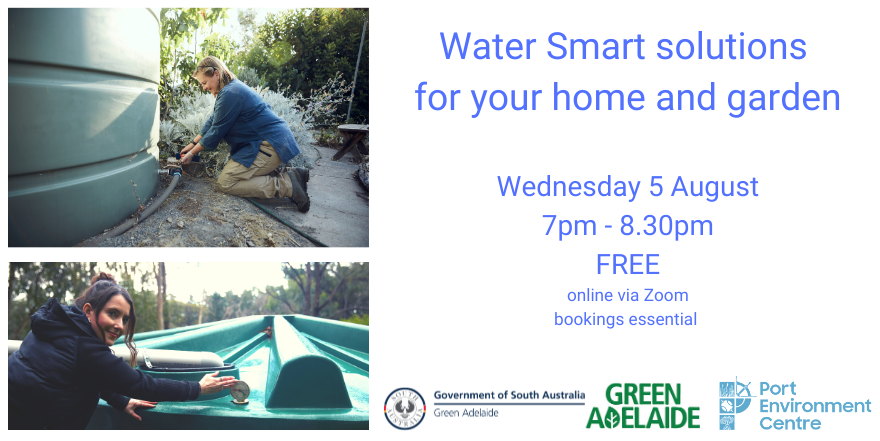 Learn about ways to capture rainwater to reuse inside and outside of your home.

Discover how to work WITH nature to create green and cool homes that support biodiversity and protect our waterways and oceans.
ADDITIONAL INFORMATION
Topics include:
how to capture and reuse rainwater, including how to calculate what size tank best suits you
options for using household greywater
mechanical solutions that conserve water inside your home
using permeable and porous paving to reduce hard surfaces
in-ground infiltration systems
using vegetated swales and buffer strips to keep your garden green
building raingardens and the best types of plants to choose.
This workshop is suitable for:
people looking to retrofit their homes
people planning new house builds
all types of homes, even those without a garden.
1.5 hour workshop, with time for Q&A. Please have a notebook and pen handy if you wish to take notes.
---------------------------------------------------
This session will be run online via zoom.
The zoom link and event instructions will be emailed closer to the date to those that have booked.
The Port Environment Centre and this event are supported by Green Adelaide.
Please note that attendee information may be used for follow up evaluation, in order to assess the longer term impacts of our events. Follow up contact may be made (in the form of a survey) but participation in any evaluation is optional.
Contact Details
This event is currently closed and no contact details are available