AGM 2nd August 1pm @PAC 周年大会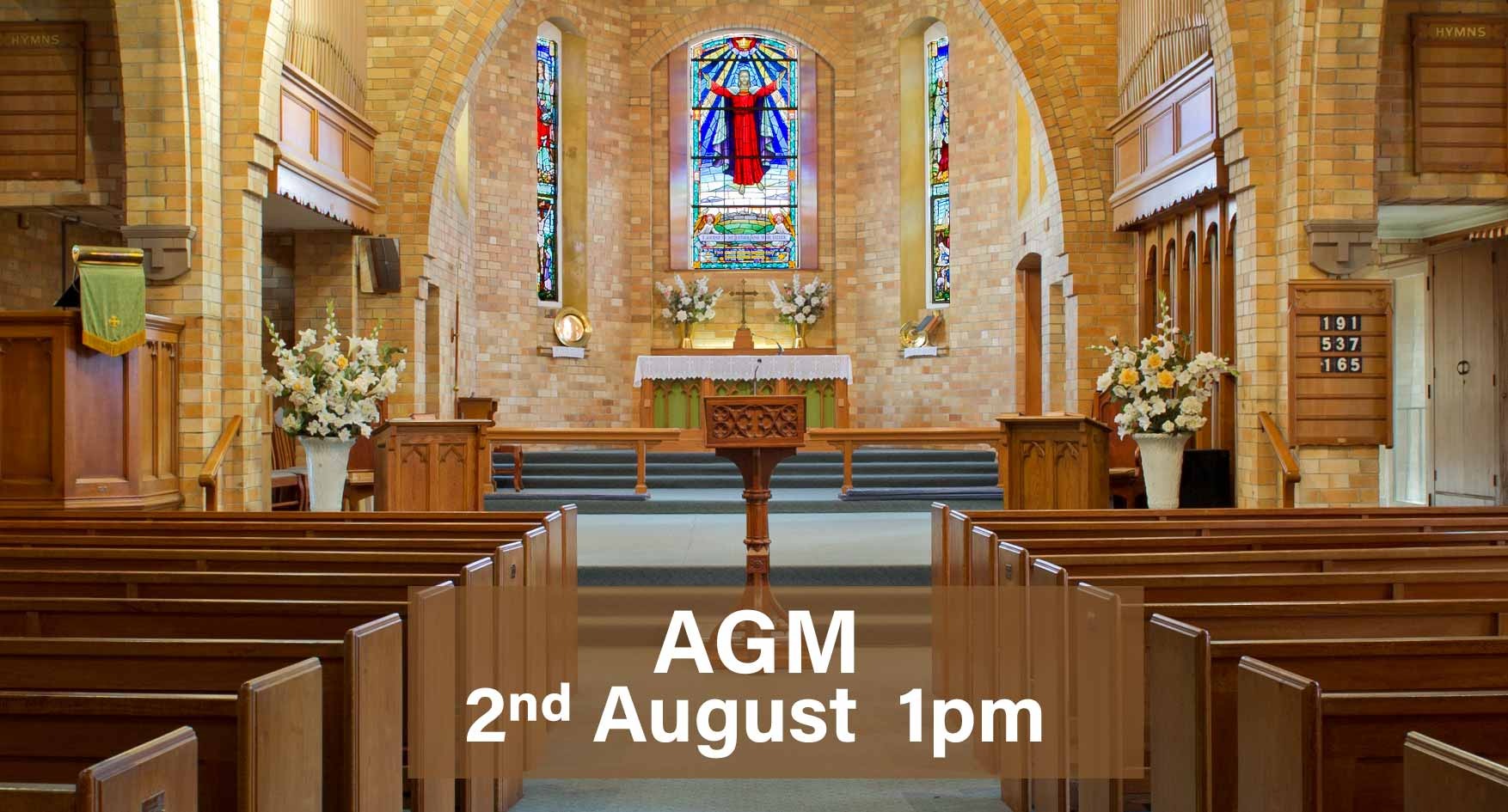 PAC 2020 AGM - Reserve your seat now
With the risk of Covid-19 still threatening our gatherings, this year's AGM will be streamlined to make sure we spend as little time as needed inside the church building. We will also be practicing the 4m2 social distancing rule, meaning that only 50 people will be allowed to attend.
Everyone (including children) who wish to attend the AGM MUST 'book' in advance. (This is the only way to control the numbers at our services and assure that we have all the necessary contact tracing details.)
Before the AGM, please read through all the reports from our website. At the meeting, the chairman will propose that these reports be "taken as read'. A short question time will be offered for each report, after which we will vote to receive the report by a show of hands.
We intend for the AGM to last only one hour with a 10 minute break in the middle.
To keep to this time-frame, please come prepared by having read all the above reports.
**Please bring your own pen to fill in the ballot papers.
As you enter the church, our ushers will:
confirm your booking details,
take your temperature,
make sure your hands are sanitised and
give you a pre-packaged alcohol wipe to use after the service. You will use this wipe to wipe down the immediate area in which you were seated after the service.
You will also be dismissed by seating sections so the doorways do not get crowded.
It is also encouraged that you bring your own FACE MASK.
**PLEASE STAY HOME IF YOU ARE FEELING UNWELL.
**If anyone you've booked for is unable to come, please email to churchadmin@penshurstanglican.org clearly stating the name(s), phone number(s) and the event that you are unable to attend.
由于新冠状病毒,今年的周年大会将按4平方米一人的规定进行,因此教会仅能容纳50人参会。
**每位出席人仕 (不論成人或小童) 必须在網上先作登记才可参加本届周年大会。(这是唯一可以保障聚会人数能在法例限制 内,以及能保证在有需要的情况下跟进参加者的资料)。
请在会议前恳请大家必须到教会网页详阅各项报告,因在会议中不会细读,只会投票接纳及通过。
我们希望会议可以在一小时内完成(当中会有 10 分钟的小休)。为了让会议可以 在预定时间内完成,恳请大家在会前详阅所有报告。
**请自备原子笔以作填写选举表格时用。
进场时, 教会的招待员负责:
校验预定者的姓名及联系資料,
量测体温,
双手消毒,
分派独立包装的消毒纸巾等程序。独立包装消毒纸巾,是为了让出席者可以在聚会后在座位及 附近范围进行清洁消毒。
教会的座位会分成不同的区域,离场时会按分区有秩序的疏散。
我们建议出席者自备口罩。
**如感觉不适请留家里。
倘若你在预订后不能出席该次崇拜, 请电邮至 churchadmin@penshurstanglican.org 告知我们. 并清楚说明不能出席者的姓名, 电话及所预订的活动。
EVENT SESSIONS 活动时段
Sunday, 2nd August 1pm
**Please arrive 15 mins before the event to allow check-in procedures to carry out.
**请在大会开始前15分钟到达,以允许办理进场手续
LOCATION 地点
Penshurst Anglican Church
2 Carrington Street, Penshurst, NSW 2220
CONTACT DETAILS 联络我们
按下面的橙色"CONTACT EVENT ORGANISER"按键可选择:
"

BOOK NOW

" 即时预订
"

RESEND TICKET

" 重发门票
"

ASK QUESTION

" 联络教堂 (e.g. 倘若你在预订后不能出席该次崇拜, 可按此键告知我们. 并清楚说明不能出席者的姓名, 电话及所预订的活动)
You can use this button to notify us if anyone you've booked for is unable to come. Please state clearly the name(s), phone number(s) and date and session time that you are unable to attend.
**Please click the " BOOK NOW " button on the top right corner to reserve your seat。
**请按右上角的" BOOK NOW "按键订座。
This event is currently closed and no contact details are available