HEARTH - Bringing heARTistry into the Everyday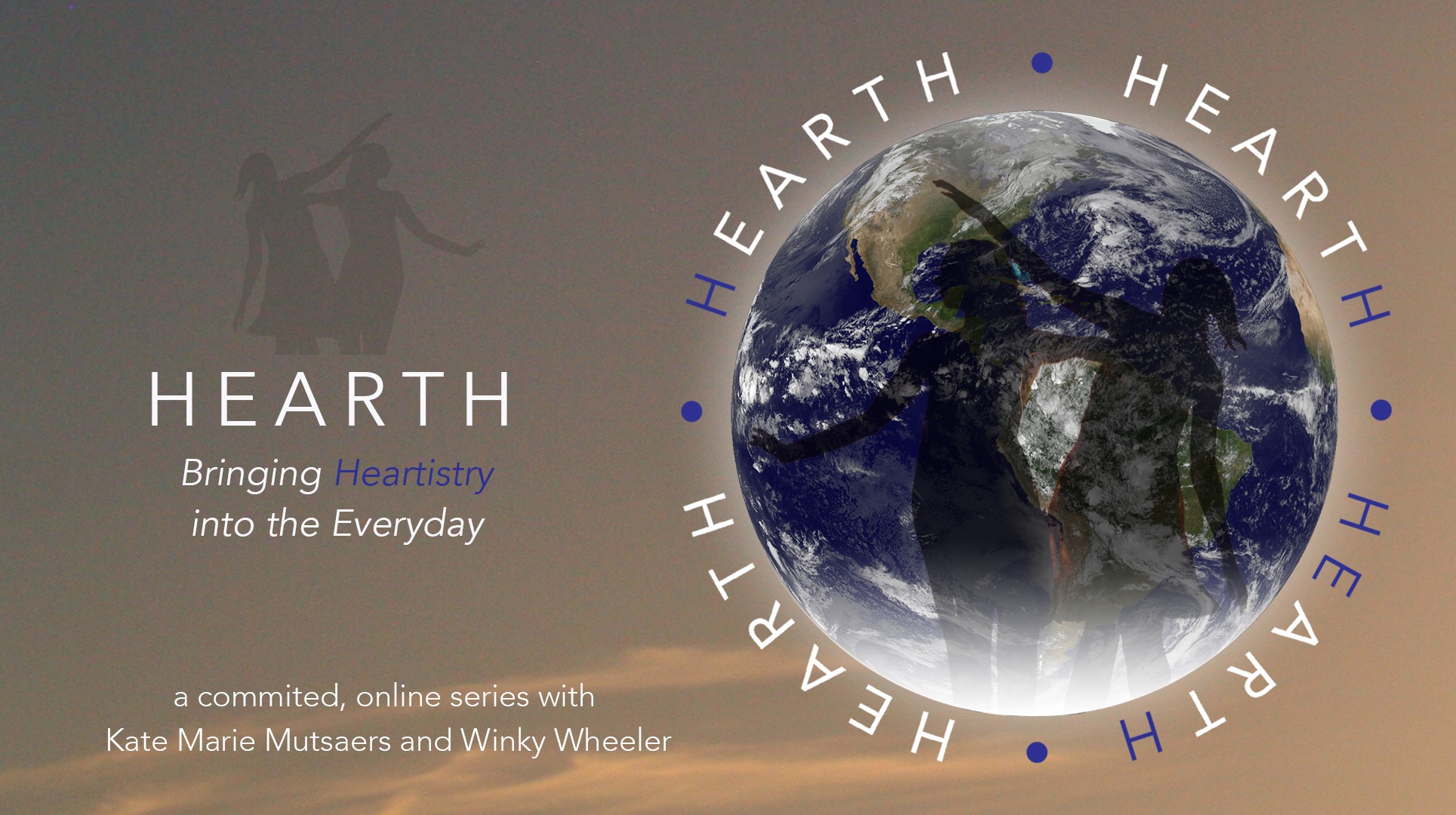 "Go outside and let the sun spill into your heart. There. Can you feel it? It's the quiver of your soul. It makes you vulnerable but it will never betray you." Mark Nepo
Hearth: the centre of our homes, the centre of our being. The places we gather to warm and nurture ourselves in common union with others.
Earth: our shared home, our Mother, our life. Being with the ground under our feet, the sky above and all of Creation .
Heart: the rhythm of our being, our life force. The place that love emanates from.
Art: our instinctual desire to engage with the creative process. To be a part of the creative process.
When we begin weaving the pieces of this workshop together, we discovered that this word: Hearth, held the essential elements of what we are excited to bring forward into the world. Our movement series delves into and explores the places where we meet our creativity and how we touch the sacred in our every day. We are collectively experiencing a time of profound change. Many areas of our lives are shaken and we may find ourselves overwhelmed by emotion and uncertainty. In these moments there is a gift awaiting us ~ the birth of our creativity and the deepening of our connection to source.
Join us for a this committed, Soul Motion series that is a rare opportunity to dive into our potent present selves, bring our hearts to the everyday and find ground in each moment. We will balance our 'screen facing' time with movement time, while building connections between each other, our bodies and the spaces we occupy. Using simple, every day tools we will put our hands to paper and see what arises.
Join Kate Marie from Australia, and Winky Wheeler from the US for an international collaboration that brings unique perspectives, creativity and depth right to your doorstep. Together we will explore what moves us, what grounds us, what brings us closer to our centre and what common threads weave us together.
For those in the USA the dates are:
October 9th, 16th, 23rd, 30th Fridays
6:30 – 9PM PDT (Portland time)
----------
For those in Australia the dates are:
October 10th, 17th, 24th, 31st Saturdays
12pm - 2.30PM ACST (Adelaide time)
-----------
Cost for the workshop series is $150 AUS Dollars
6 scholarships at half price are available for those experiencing financial difficulties. Please email Kate-Marie (centredbeing@gmail.com) or Winky (wwd@comcast.net) to apply.
HEARTH - Bringing heARTistry into the Everyday
Make a booking, click below
Resend tickets to your email address.
Contact the event organiser.
You can review the event organiser's terms and conditions here.
HEARTH - Bringing heARTistry into the Everyday
You can review the event organiser's terms and conditions here.
If you can't find your tickets, click here.
Your email has been sent.
The organiser will be sent the details of this message.

Sorry, there appears to have been an error. Please try again later.