Easter Fun Day at Rippon Lea
Held on Easter Sunday, 20th of April 2014, the event offers families a wonderful opportunity to spend a day together in Rippon Lea's magnificent house and gardens. There will be boat rides and outdoor games, and the Mansion will be opened for all to explore. Children from 2 to 12 will be able to join in a special Easter Egg Hunt that will lead them into every corner of the garden.
This year's hunt will involve finding and collecting a complete set of cut-out Easter eggs, which the children will return to Easter Fun Day HQ, and be rewarded with a prize of scrumptious real chocolate eggs.
The Easter Bunny and our very own Ripplea Bear will both make appearances during the day.
Enquiries: (03) 9656 9804 or bookings@nattrust.com.au
This Event is proudly Sponsored by Heritage Chocolates.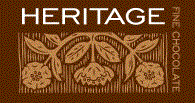 This event is currently closed and no contact details are available