INGA LILJESTROM w BAND + Matt Tonks
INGA LILJESTROM w BAND + Matt Tonks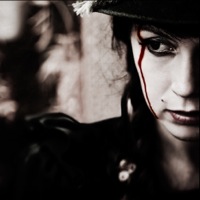 Friday May 23 ; INGA LILJESTROM with FULL BAND with support Matt Tonks. featuring Veronique Serret, Zoe Hauptmann, Evan Mannell, Haydn Walker, Jonathan Zwartz. Inga returns to Australia after two years from her homeland, and celebrates the release of her album 'Two Dangers', and previews new songs from an exciting upcoming release with award winning film composer, Michael Lira. This will be Inga's only concerts with the full band in Sydney. The night will also feature two amazing bass players!

Inga has been based in Paris for the last 5 years, recording and performing her original music throughout Europe. She has performed sold out shows throughout Australia and Europe, as well as performing at festivals from the Bellingen Global, Wrocław Impart in Poland alongside Amanda Palmer, to Colours of Ostrava in Czech Republique along side Goldfrapp and Sinead Oconnor, and has sung with The Church, d.i.g, and Gerling's hit single 'Dust Me Selecta'. She has sung and written for television and feature films, including the promo for both series 1 and 2 of 'Dracula' on Sky TV in the UK with head writer Daniel Knauf (creator of HBO series 'Carnivale') and her vocals also feature on Australian productions 'Blood Brothers' and 'Rake'. She has performed in Dance Theatre shows touring regional Australia and South America; remixed Gotye; released a remix CD called 'Sprawling Fauns' and a DVD of film clips 'Ra Djur'. Inga taught and directed as part of residency programs in Universities in Finland and Australia, working with students to create multi-media performances. She has received six grants from the Arts council of Australia to record and produce her own work. Recently she has completed a new project with award winning film composer Michael Lira, recording original and traditional songs in a dry and desert like feel, inspired by the great Italian film composer Ennio Morricone.
Her first commercially released album 'Elk' received critical acclaim and album of the week in many magazines and radio stations throughout Australia , as did her second commercially released album 'Black Crow Jane' in France. Her latest album release 'Two Dangers' is more acoustic and stripped back, featuring resophonic guitars, banjos, burnished horns, spooky musical saws, violins, creaky boards and dusty boots. The songs are a mix of traditional folk (Katie Cruel, Black is the Colour), a song by Melanie Safka (Some Say I Got Devil), and original songs influenced by Appalachian mountain music and a touch of '50s romance…a refuge for broken hearts and lonely nights, music to accompany a vision of old abandoned wooden houses, tattered and torn curtains flapping in the humid breeze, the feelings of pining for a lover, sitting on the rickety verandah, singing to the sunset on hot dry days and star clad nights...
The shows of singer & guitarist Matt Tonks have earned a reputation for a unique haunting power. TonksGreen (with Sydney producer/percussionist Syd Green) have twice been Finalists for APRA Songwriter and Best Live Performance Awards (MusicOz Awards) taking audiences to an often unexpected world of mesmerising, spontaneous sound. In a hybrid steel string, flamenco inspired finger-style attack, Matt's guitar is at times organically looped. In 2013/14 Matt has returned to Europe and the US, playing solo shows at Ronnie Scotts, London, Paris, Los Angeles (The House of Blues), Austin and Nashville. He is a winner of Drum Media Alternative Artist of the Year (MusicOz) and was recently included on the ABC Music release "Under the Covers - Seductive sounds for a late late night". His releases include The Heavy Yen Project (Album 2012), Islands of String & Skin (Album 2011), Eat Yourself (Album 2008), Blanket (EP 2008), Synaesthesia (Album 2007).
QUOTES
"Something truly happens when beautiful voices of the north attack folk music... A small marvel of poetry who caresses as much as she cuts." (Journal Ventrilo, France)
she reminds us that before her, another Australian came to Europe to impose his unique vision under high influence of tortured crooner: Nick Cave."(Telerama, Hugo Cassavetti, France)
"A voice poisonous and addictive...everything this artist touches turns to gold. What emerges is a sensation that continues to escape being on familiar ground, well marked and at the same time to cross the world for someone extraordinary in every sense of the word. A real discovery." (Ukhan Kizmiaz, Core and Co, France)
"...delivering haunted folk over lonely guitar, her sultry voice of yesteryear is the mesmerising centerpiece...turning simple poetry into the ultimate dark romantic soundtrack... this jazz-trained Sydney singer raises gooseflesh." (4 stars, Chloe Sasson, Metro, Sydney Morning Herald, Australia)
The bare accompaniment brings out the best in Liljestrom's voice...Inga Liljestrom deserves to be heard by many." (Anna Maria Stjarnell, Collected Sounds, USA)
"...one of the most arresting voices I've heard in a long time.... fragility and other-worldliness...There's a prevailing darkness in the songs, tempered by impressionistic lyrics of love and longing..."(Dave Curry, The Canberra Times, Australia)
"...arresting in its simplicity, and already feels like I've known it a lifetime. Liljeström's caressing delivery here tells a story more powerfully than the lyric itself." (Skidkid, IntheMix)
"Sublime…drenched in a narcotic otherworldliness..highly recommended (Drum Media)
Bookings close at 4pm on the day. Tickets may be purchased at the door subject to availability. No refunds or exchanges
DOORS OPEN AT 6pm for cocktail hour, dining and best seating. (90% seated, 10% standing)
Two sets until 1130pm (approximate)

505 reserves the right to sell unredeemed tickets after show time
VENUE:
Venue 505
280 Cleveland Street
Surry Hills
Sydney, NSW 2010
CONTACT DETAILS: c20dog@me.com
This event is currently closed and no contact details are available