Electile Dysfunction - Toby Halligan
Electile Dysfunction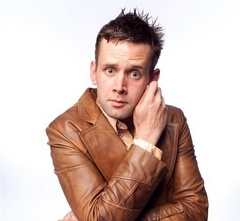 Ever got drunk, gone home with someone, and then been embarrassed when you can't perform? 2010 was the year Australia went to bed with Kevin, woke up with Julia and found Tony Abbott hiding in the closet. The Parliament is hung, Labor's making Rob Oakeshott look decisive, and the Liberals are nuttier than a box of chocolates.
Australian politics has never been so flaccid and it'll take more than nasal spray to fix it. Toby Halligan has the hilarious solutions to help Australia deal with its disappointment. Toby doesn't know how to stop climate change, beat the Taliban or keep footballers from behaving like footballers, but he'll make you laugh at the idiots who think they can.
He's been published on thepunch.com.au, in mX and is co-author of diaryleaks.com.au. He is a member of the Political Asylum comedy group, can be heard weekly on Boxcutters and has appeared on With Tim Ferguson.
VENUE
Fad Gallery **
14 Corrs Lane, Melbourne
contact DETAILS
This event is currently closed and no contact details are available