PORIG Webinar: EFT with Dr Sue Johnson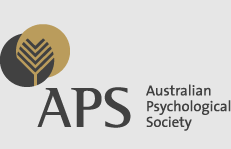 Psychology of Relationships Interest Group (PORIG)

APS PORIG Webinar Series Presents...

Recording of Sue Johnson Talks about Attachment Themes in EFT Couples Therapy
Recorded on Tuesday June 3, 2014, 9:00am to 10:30am AEST.
In this webinar recording, Dr Sue Johnson, a world authority on Emotionally Focused Therapy (EFT) will discuss some of the key linkages between attachment theory and EFT. This is an opportunity to hear about EFT from one of the originators of this important and valuable therapeutic approach – an opportunity not to be missed by relationship practitioners and researchers.
CONTACT DETAILS
Gery Karantzas
APS PORG Convenor

Email: gery.karantzas@deakin.edu.au
This event is currently closed and no contact details are available