Membership of "Pain Pals"
Pain Foundation Ltd (formerly Pain Management Research Institute Ltd),
Douglas Building, Royal North Shore Hospital, St Leonards NSW 2065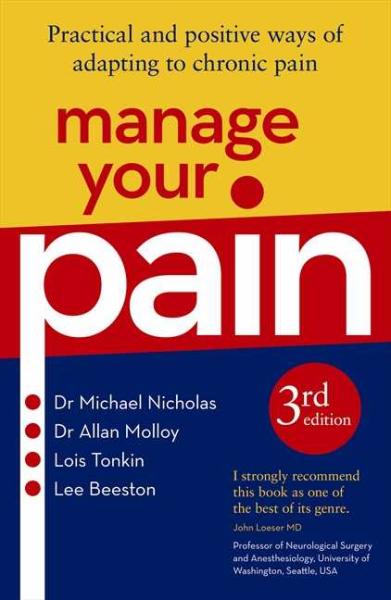 CONTACT DETAILS FOR FRIENDS OF PAIN RESEARCH:
Shaan Verco, 0401 140 921, shaan@painfoundation.org.au
In 2020/21 we need to find $1m from public and private sources to help grow the Institute with a critical mass of highly qualified researchers, clinicians and educators. Membership is open to all people who care about finding new and improved ways of helping 3.24million Australians who live with chronic or persistent pain.
To become, or continue as, an Individual Member of "Friends of PMRI", simply make a donation each year of $70. The option exists for Individual Members to donate an additional $100 on the 'Ticketing' page, or any other amount on the later 'Donation' page if they are so moved. All donations over $2 are tax deductible and will be the subject of a receipt.
We are also inviting Corporate Membership, whereby for a donation of $500, all employees of your company become members of "Friends of PMRI", eligible to receive regular newsletters and event invitations.
You will also be offered the option of purchasing copies of "Manage Your Pain", 3rd Edition, by Prof Michael Nicholas, et al, based on the well-established and successful ADAPT Program at the University of Sydney Pain Management and Research Centre. $20 plus posting and handling within Australia, extra for overseas postage.
Click the 'BOOK NOW' button at the top of this page to proceed. There is 50c fee per transaction.
Payment options include Visa, MasterCard and American Express, the latter incurs an additional 1.1% fee.
We will keep you informed about seminars, functions and events the Institute is holding from time to time, as well as news about milestone research efforts.
(Please note that this website is a ticket booking system, so you are effectively 'buying a ticket to membership' of Pain Foundation Ltd. We are using this because your credit card details are secure and confidential and the system generates an automatic payment acknowledgement. A formal tax deductible receipt will come to you in the mail.)
Membership of "Pain Pals"
Make a booking, click below
Resend tickets to your email address.
Contact the event organiser.
You can review the event organiser's terms and conditions here.
Membership of "Pain Pals"
You can review the event organiser's terms and conditions here.
If you can't find your tickets, click here.
Your email has been sent.
The organiser will be sent the details of this message.

Sorry, there appears to have been an error. Please try again later.