Premium and Gold Sections
Australia vs New Zealand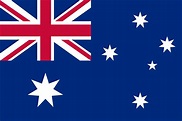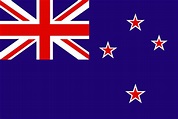 Days 1 to 3
Friday 3rd to Sunday 5th January 2019
10:30am to 6:00pm
NOTE: You may also purchase tickets to the Primary Club's Day 1 Test Breakfast (with guests Jeremy Coney, Bryan Waddle and Richard Collinge) via this site.
We have once again arranged seats at the SCG for the New Zealand Test Match for the 3 days above.  There are three ticket types available - (A) the premium seats WITH catering in the Churchill Stand (Level 4) on Days 1 and 2 only; (B) the standard Churchill Stand box seats WITHOUT catering, all 3 days; or (C) the Gold Section seats in the Trumper Pavilion, all 3 days.  Both sections are under cover (in the shade) and have a full unimpeded view of the field and the big screen.  You are right in the action! 
PLEASE NOTE: OUR ALLOCATION HAS BEEN FULLY SUBSCRIBED - DO NOT PROCEED.  

CALL GEOFF ON 0411 028 468 IF IN DOUBT. 
The ticketing options are:
(A) 

Fully Catered Premium Package (Day 1 or Day 2 only) 

in the Churchill Stand Level 4 - catering includes pre-match drinks on arrival, morning tea, selection of premium beer, wine and refreshments served throughout the match, official match programme, gourmet in-seat dining, and host staff in attendance throughout the morning and afternoon.  Prices Day 2: $3,960 for a party of 8; and $1,980 for party of 4; and $495 per individual.
(B) 

Premium Seats (Ticket Only)

 in the same area - with NO catering included.  Food and beverage outlets are in the immediate vicinity, as are rest rooms.  Prices each day: $130 for PCA Members and their Guests. 
(C)  

Gold Section Trumper Pavilion (Ticket Only)

 in upper deck Bay 313 at southern end of the ground - with NO catering included.  Food and beverage outlets are in the immediate vicinity, as are rest rooms.  Prices each day: $135 for Adults and $102 for Children 14 yrs and under.   
On the following page, you will be asked to nominate the day you require seats: Day 1, 2 or 3, proceed to the next page to select your type of ticket for your chosen day.  (More than one day? Then start over again after you make your first purchase and select your next day.)
Special passes into the SCG will be issued for all these seats (showing section number), to be sent to you separately. 

Do NOT attempt to use these trybooking receipt tickets to enter the ground. 

All bookings will be acknowledged and confirmed by the office.  Seating is limited, so it can only be "first in" bearing in mind the demand for comfortable Test Match seating.
Commission from the sale of box seats is directed to the our charities trust. 
CONTACT DETAILS:
Pain Management Research Institute:  Shaan on 0401 140 921, or pmri.info@painmgtresearch.com
Primary Club of Australia: Geoff on 0411 028 468, or geoff.verco@primaryclub.com 
Please note:
trybooking.com charges users a 30c fee for each transaction. By booking online, it does mean you receive a prompt acknowledgement of your booking; and we are able to direct monies towards our charitable interests rather than on the administrative costs of managing each booking individually.
Cards accepted are Visa, MasterCard and American Express; the latter will add a 1.1% surcharge to your transaction.
This event is currently closed and no contact details are available